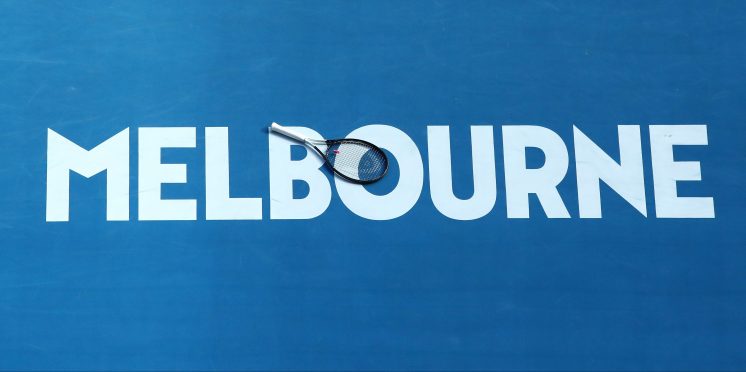 The best matches in Australian Open history
The first Grand Slam of the decade is underway in Melbourne, with the best tennis players around the world battling to triumph in the Australian Open. The tournament is the 108th edition and the 52nd in the Open Era. We're more than likely to see some great matches being played during the competition, so we've decided to take a look back at some of the best in Australian Open history.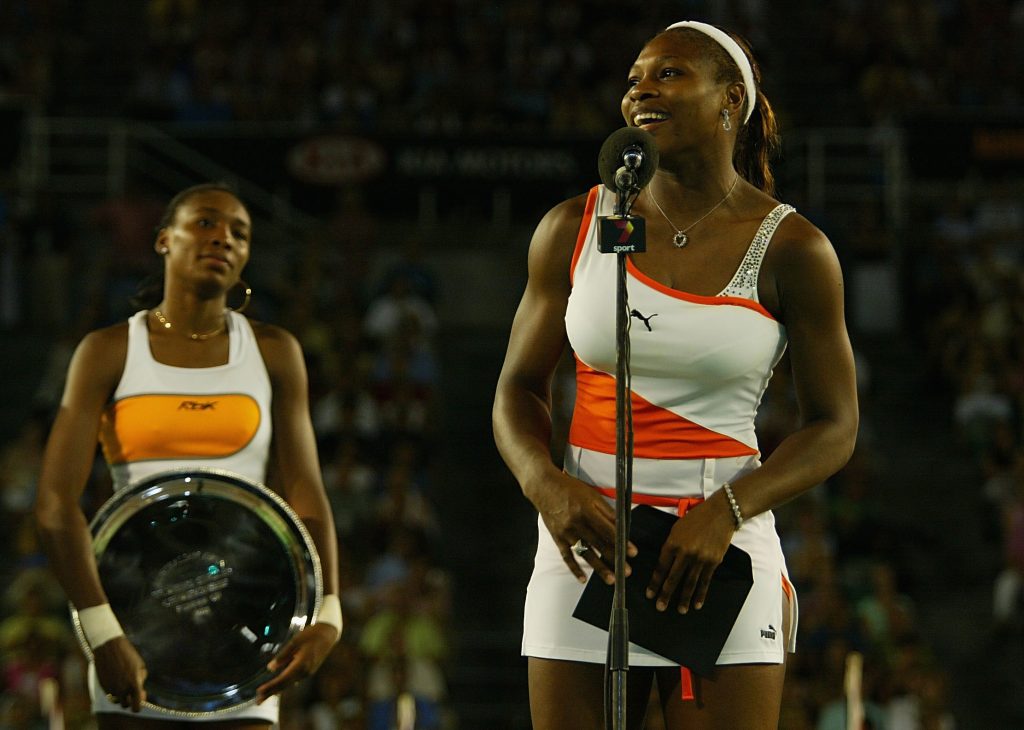 Serena defeats Venus
Back in 2003, the Williams sisters were dominating women's tennis and were the finalists for the fourth straight Grand Slam event at the 2003 Australian Open. Venus pushed Serena all the way and looked to be heading to victory on numerous occasions, however, sister Serena came out on top 7-6, 3-6, 6-4 in a thriller.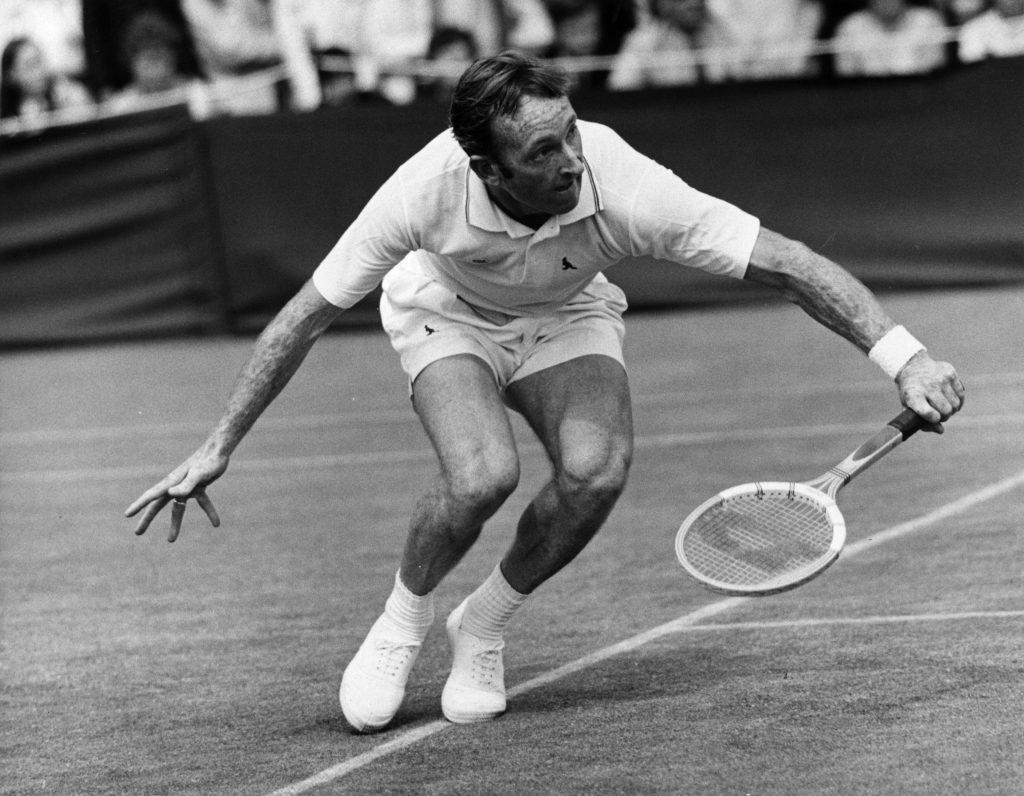 Laver's lengthy win over Roche
In 1969, Australian Rod Laver came out on top in a marathon semi-final encounter against Tony Roche. In the days before tiebreakers, Laver won the four-hour match 7-5, 22-20, 9-11, 1-6, 6-3 in severe heat.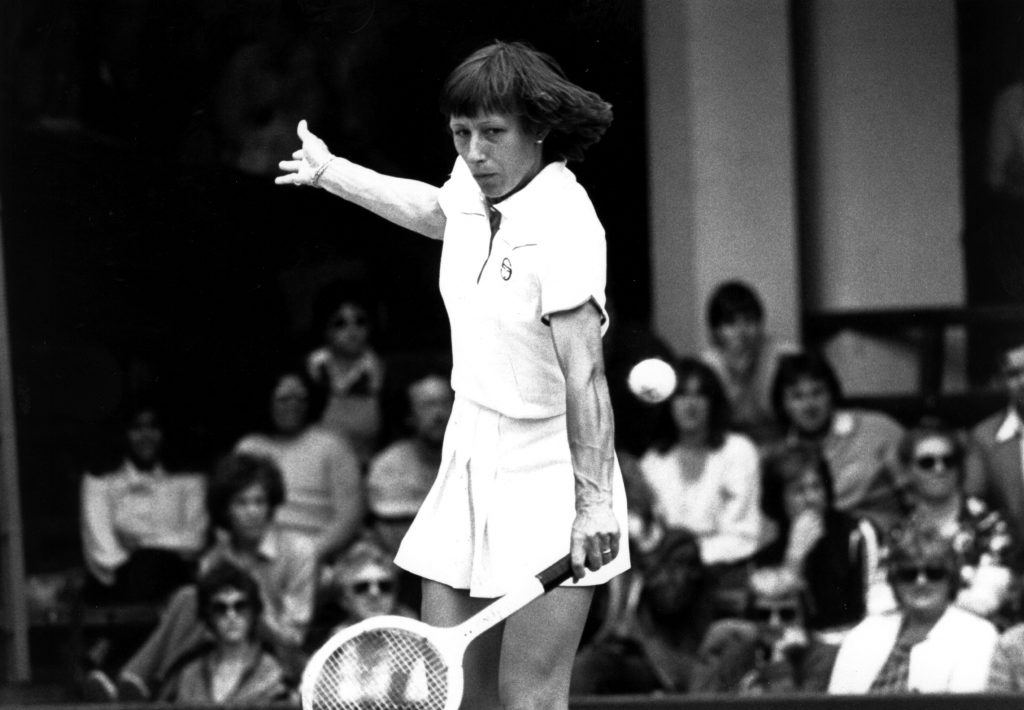 Navratilova beats No.1 Evert
Martina Navratilova and Chris Evert clashed in the final of the 1981 Australian Open, with the meeting the highlight of that year's competition. Evert, the No.1 heading into the tournament, found herself a set up on Navratilova. However, in her first major as an American citizen, Navratilova came back to win 6-7, 6-4, 7-5 in a final that has rightly gone down as one of the best in history.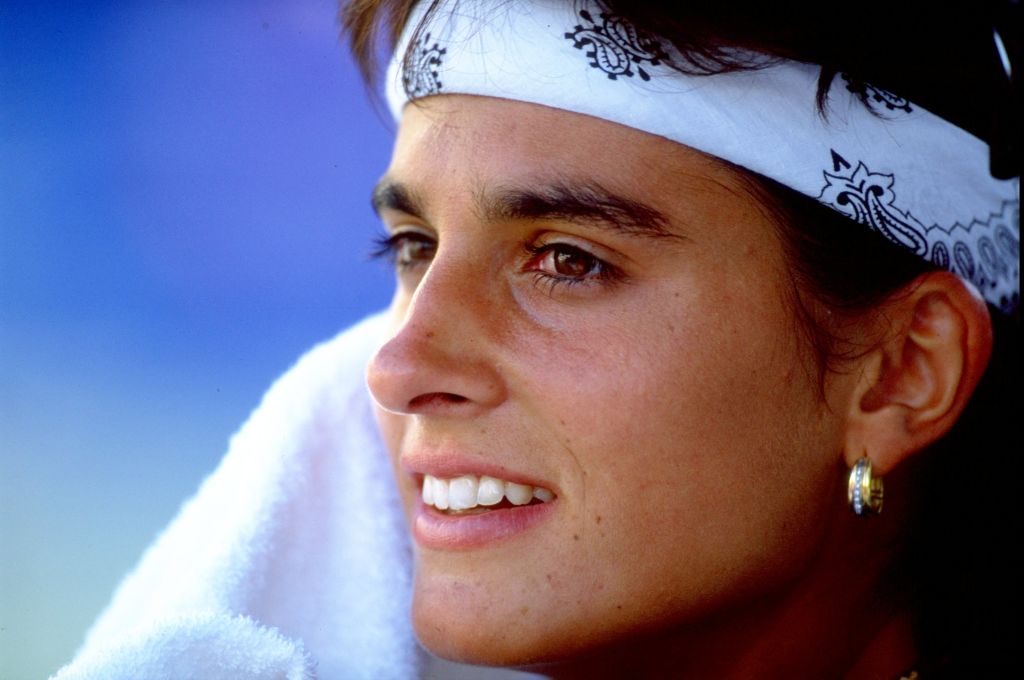 Sabatini stuns Pierce
Argentine Gabriela Sabatini found herself staring down the barrel of defeat in the 1993 final against Mary Pierce, with Pierce holding a match point in the second set. Sabatini managed to save that and go on to win 4-6, 7-6, 6-0 in what was one of the best final comebacks in Australian Open history.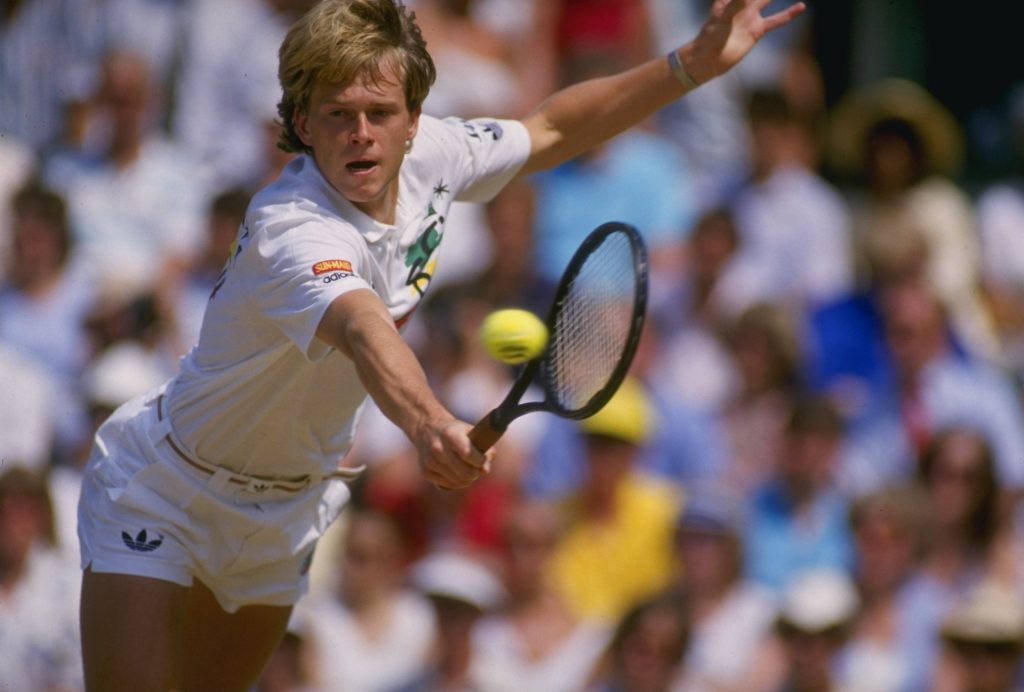 Edberg holds off Cash comeback
In 1987 Australian favourite Pat Cash threatened a sensational comeback against Swede Stefan Edberg. Cash fought back from two sets down to level the match, however, Edberg silenced the crowd to win the decider 6-3. The match between the pair was also historic as it was the last ever Australian Open match to be played on a grass court.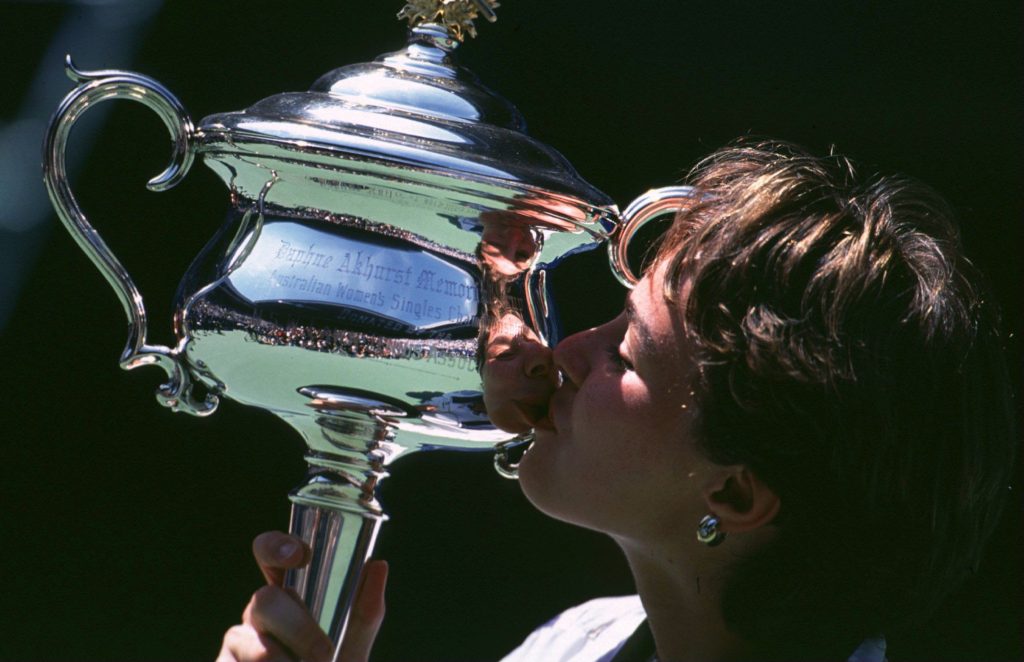 Hingis makes history in 1997
Martina Hingis became the youngest woman to win a Grand Slam singles title in 1997 at the age of 16 years three months after emphatically defeating Mary Pierce 6-2, 6-2.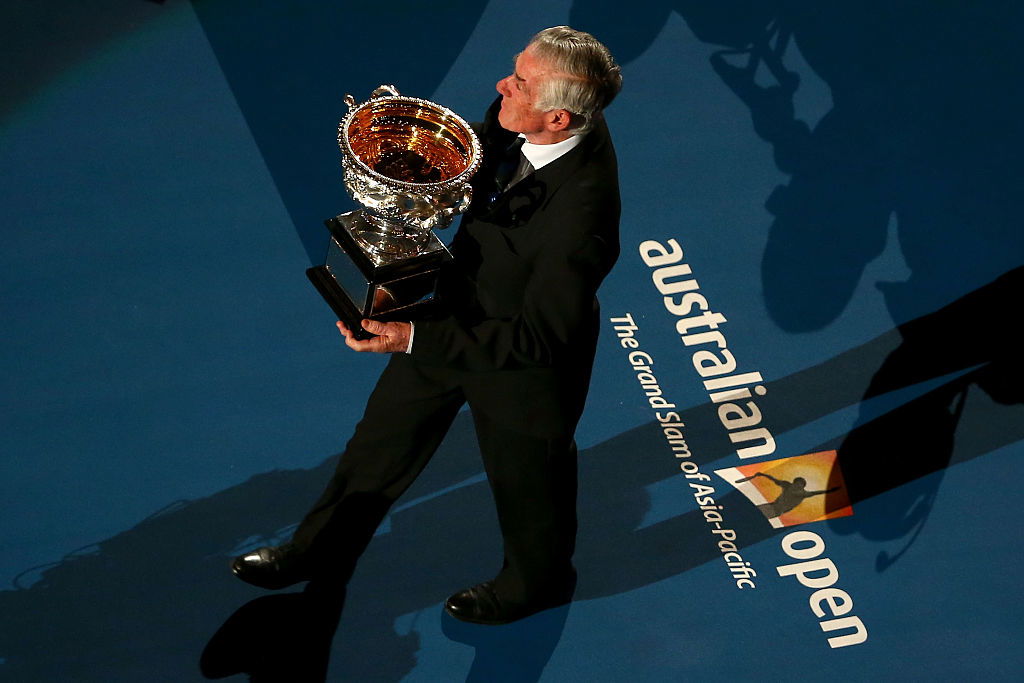 Rosewall became oldest winner in 1972
Eight-time Grand Slam champion Ken Rosewall created history in 1972. At the age of 38 years and three months, Rosewall defeated fellow Australian Mal Anderson in the final to become the oldest winner of the prestigious tournament.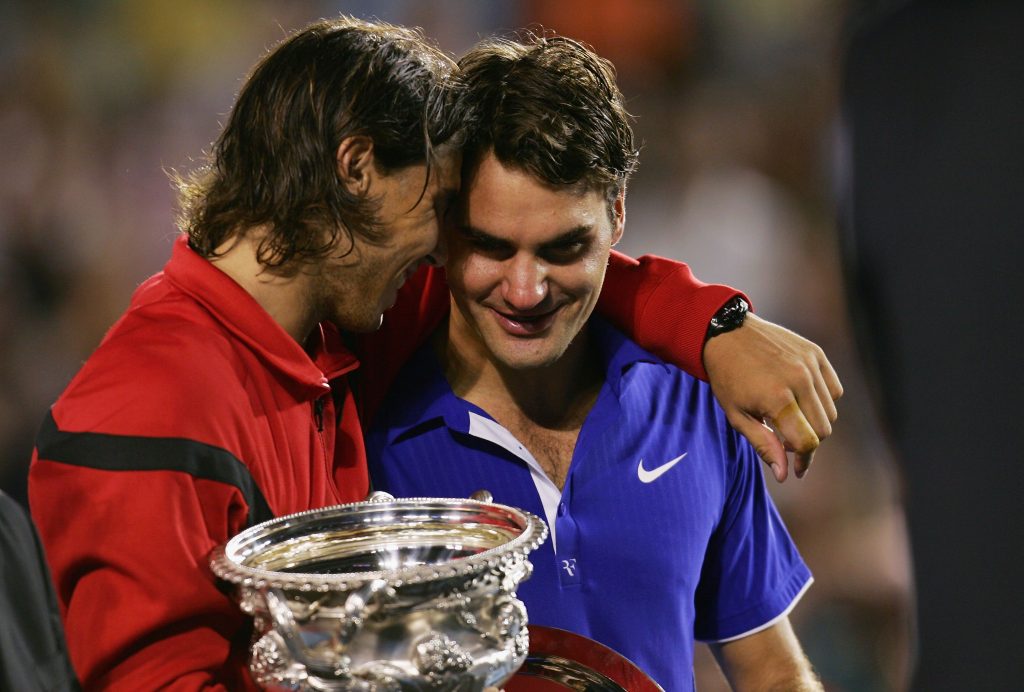 Nadal's five-set thriller over Federer
Rafael Nadal and Roger Federer have been involved in one of the best tennis rivalries in history, and in 2009, the pair took part in an Australian Open classic. Nadal won 7-5, 3-6, 7-6, 3-6, 6-2, however, the match was best remembered for the pair's emotional reaction following the final.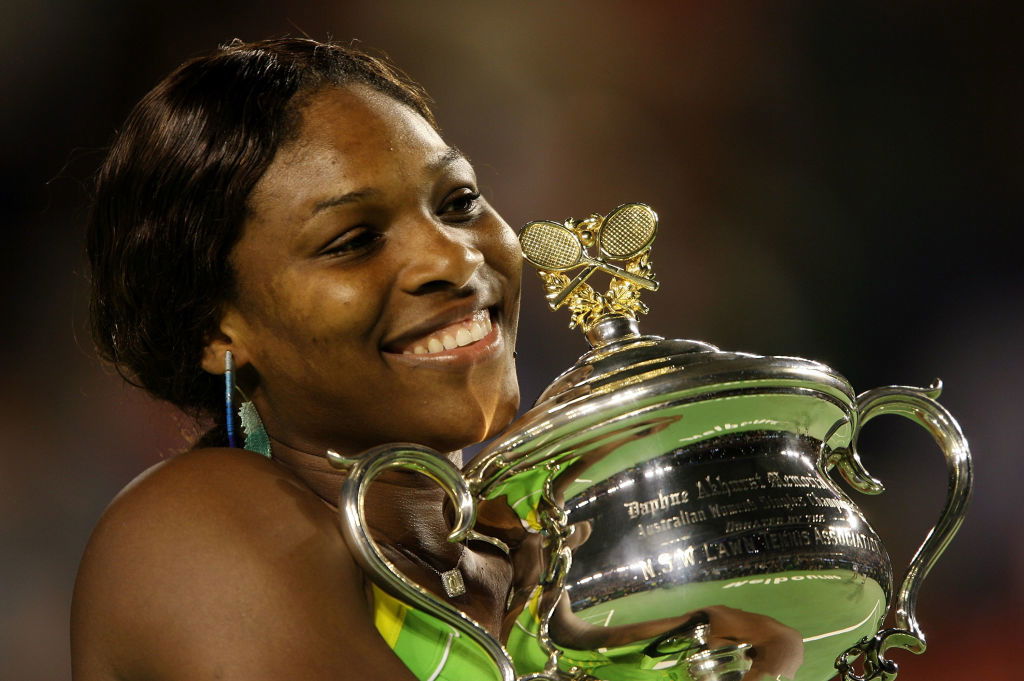 Serena defies the odds in 2007
Serena Williams was ranked 81st ahead of the 2007 Australian Open due to an injury-hit year prior. However, that didn't stop her run to the final, where she destroyed Maria Sharapova, 6-1, 6-2.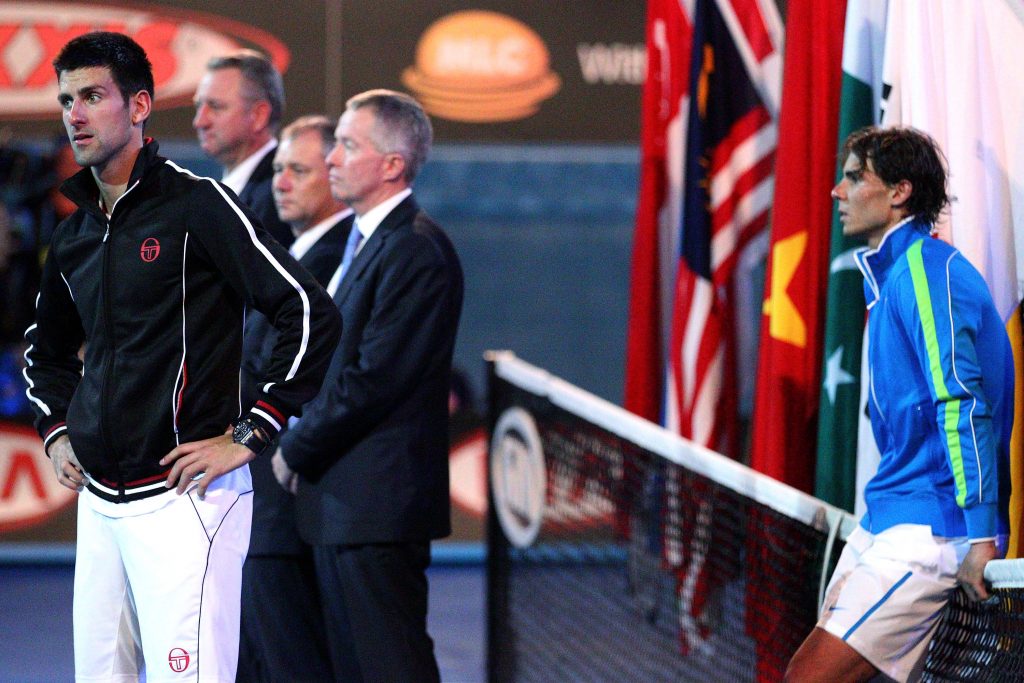 Djokovic defeats Nadal in 2012 epic
Novak Djokovic and Rafael Nadal's 2012 final lasted five hours and 53 minutes and didn't finish until the early hours of the morning. Djokovic won the thriller 5-7, 6-4, 6-2, 6-7, 7-5, in what many described as the best final in Australian Open history.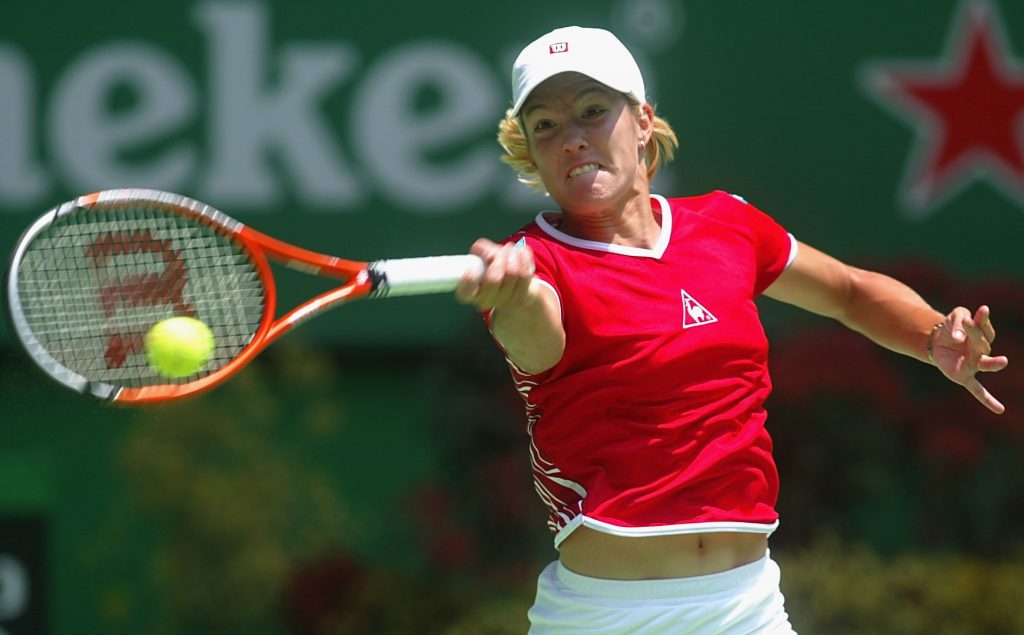 Henin-Hardenne's courageous quarter-final win
Belgian Justine Henin-Hardenne needed two injury timeouts in her quarter-final clash with Lindsay Davenport in 2003 but still managed to progress. Henin-Hardenne won 7-5, 5-7, 9-7 and went on to win the tournament a year later in 2004.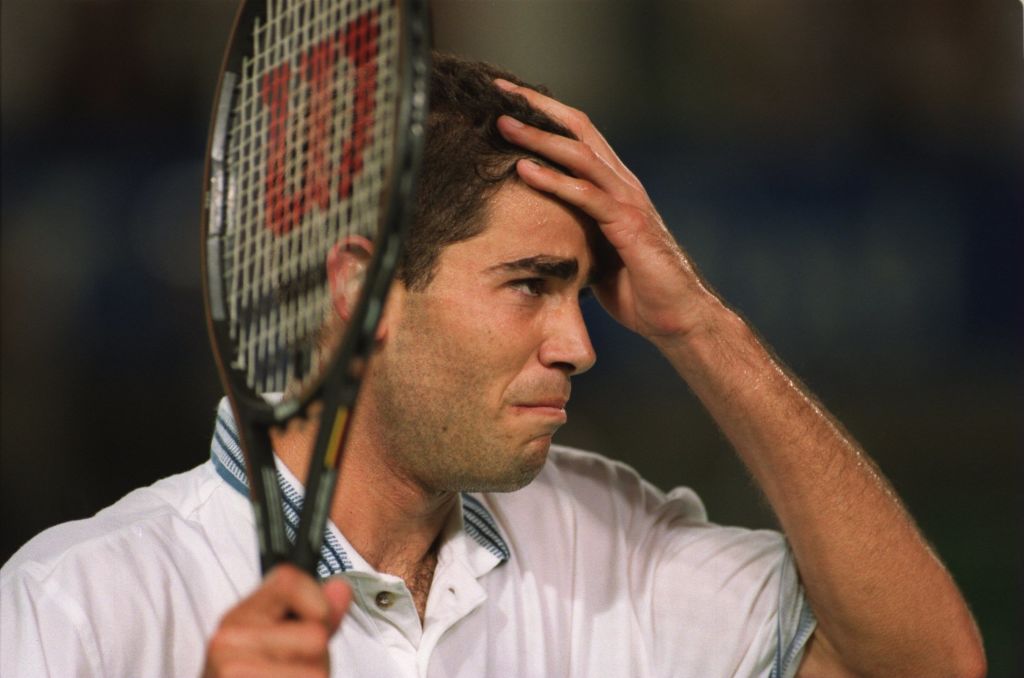 Sampras' emotional quarter-final win in 1995
Pete Sampras' emotional outburst against Jim Courier in the 1995 Australian Open was due to his coach Tim Gullikson being diagnosed with a brain tumour. That looked to spur Sampras on, who went on to complete a sensational comeback to win 6-7, 6-7, 6-4, 6-3, 6-3.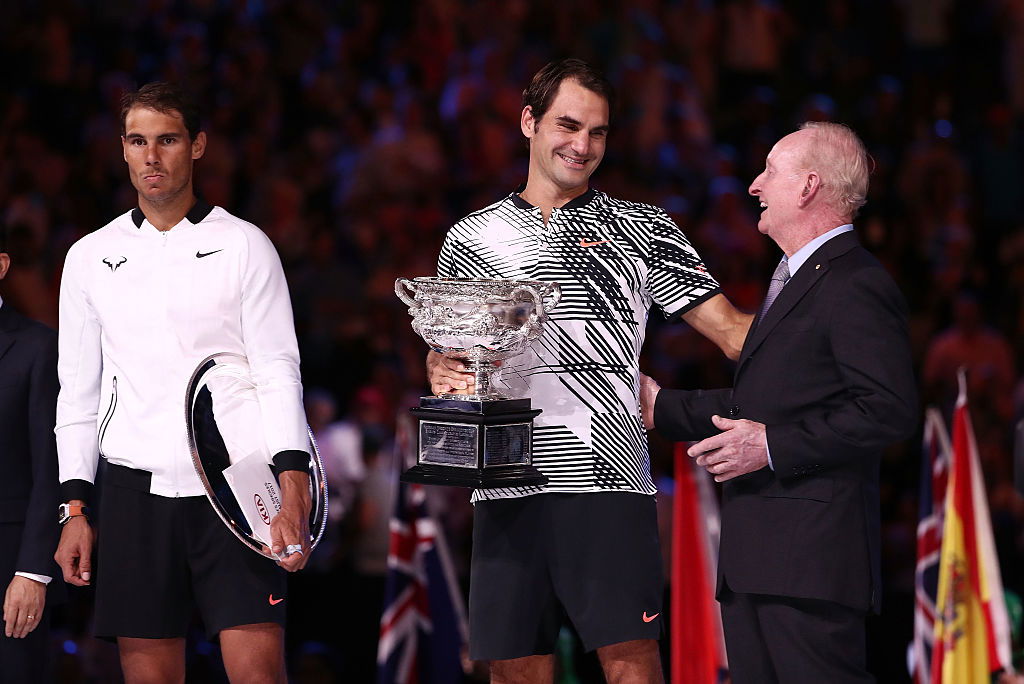 Federer ends five-year wait for Grand Slam glory in 2017
Roger Federer defeated Rafael Nadal in a five-set thriller in 2017 to claim his first Grand Slam title in five years. An emotional Federer prevailed 6-4, 3-6, 6-1, 3-6, 6-3 in a high-quality encounter which lasted three hours 38 minutes. 
Roddick survives El Aynaoui scare
American Andy Roddick was the heavy favourite when he took on Morocco's Younes El Aynaoui in a quarter-final clash in 2003, however, he survived a major scare to progress. After nearly five hours and a marathon final set, Roddick won the classic 4-6, 7-6, 4-6, 6-4, 21-19.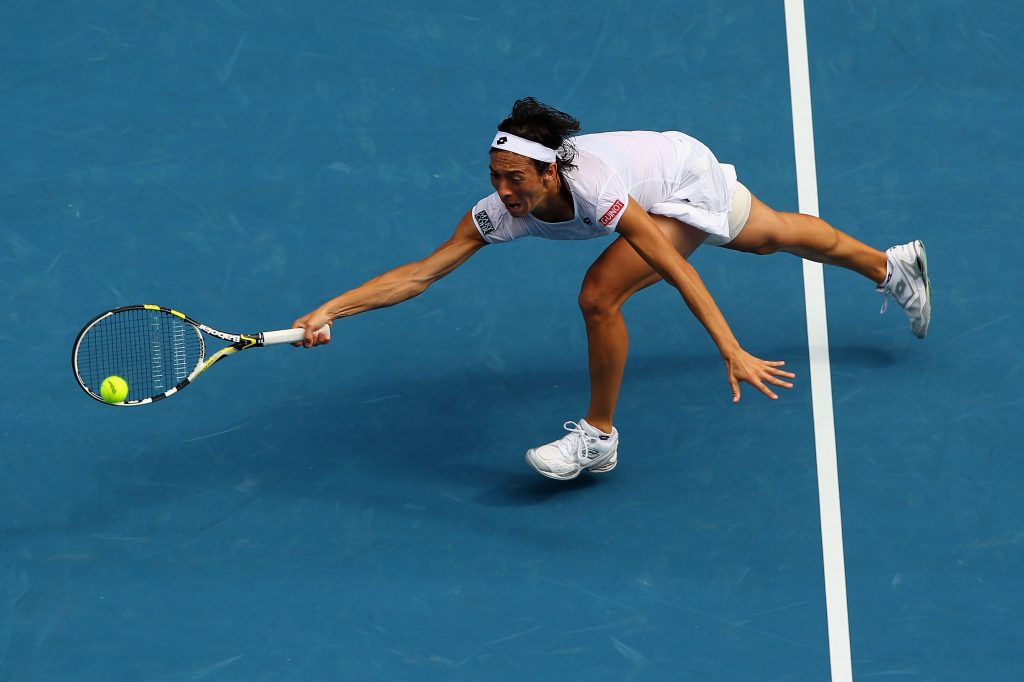 Schiavone beats Kuznetsova in 2011 epic
When Francesca Schiavone and Svetlana Kuznetsova were levelled at one set apiece in their 2011 fourth-round clash, many wouldn't have expected for it to go down as one of the best matches in Australian Open history. However, the pair put on a clinic in the decider, with Schiavone finally winning 16-14 in the final set.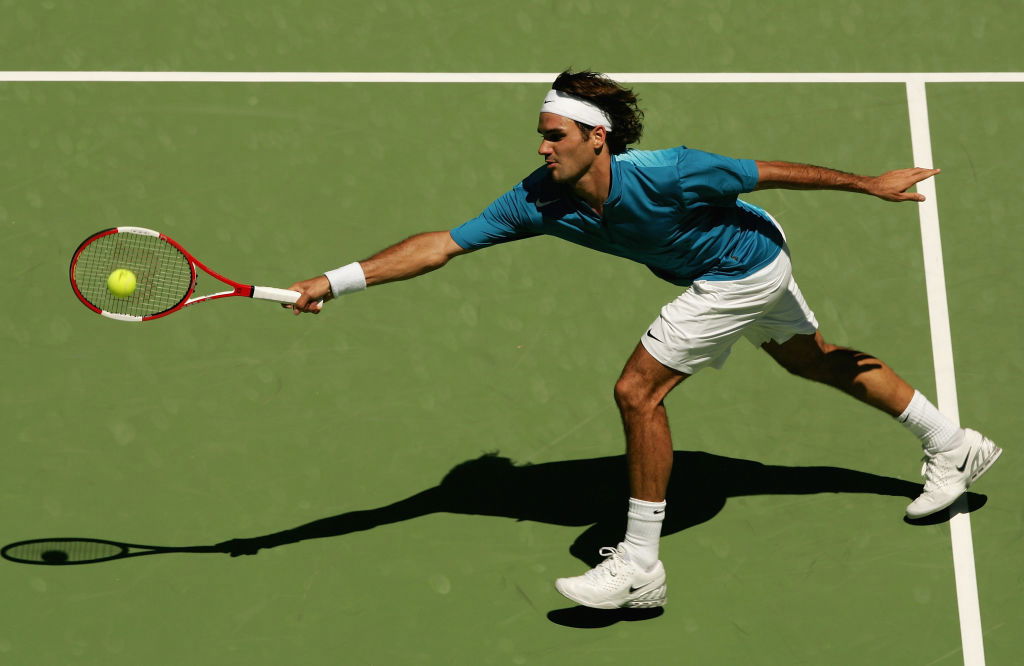 Safin defeats red hot Federer in 2005
Many expected Roger Federer to sweep aside Marat Safin in the 2005 Australian Open semi-final, however, the Russian won a thriller. Safin survived a match point to come back and win 5-7, 6-4, 5-7, 7-6, 9-7, after four hours and 38 minutes, avenging his 2004 final defeat to Federer in the process.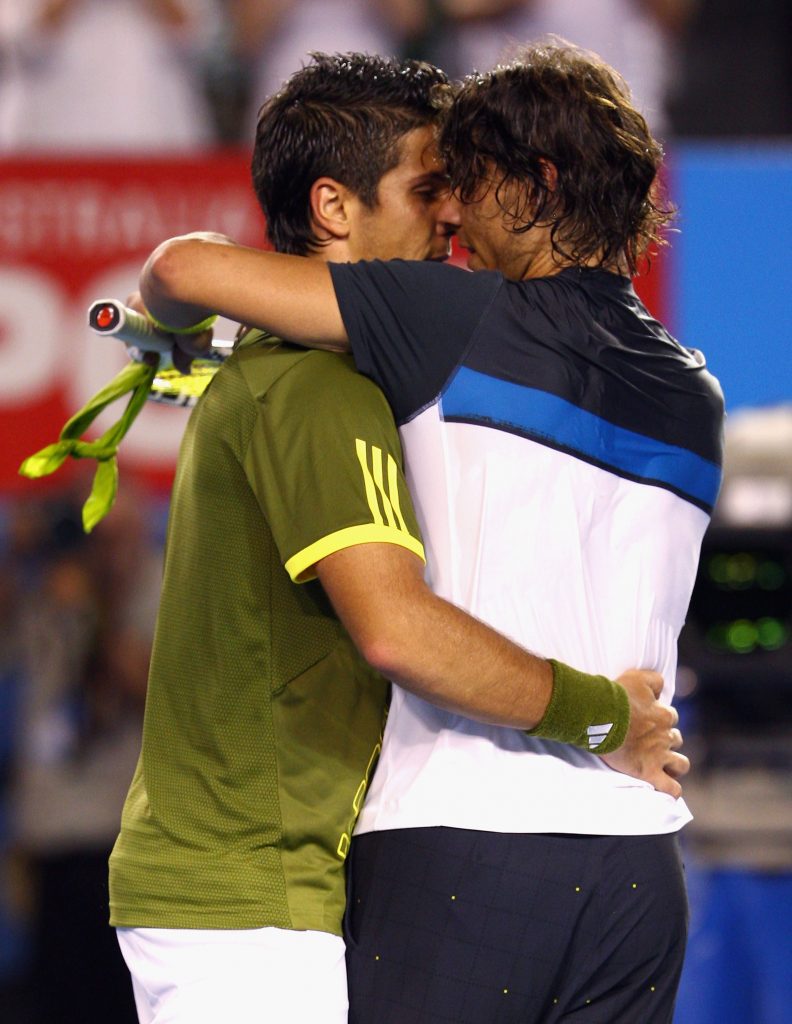 Nadal and Verdasco put on 2009 thriller
Rafael Nadal went on to win the 2009 Australian Open, but it was his semi-final meeting with fellow Spaniard with Fernando Verdasco that was the tournament highlight. The match is remembered for its high-quality stroke play, with Nadal winning in five sets 6-7, 6-4, 7-6, 6-7, 6-4 after over five hours of thrilling action. 
---