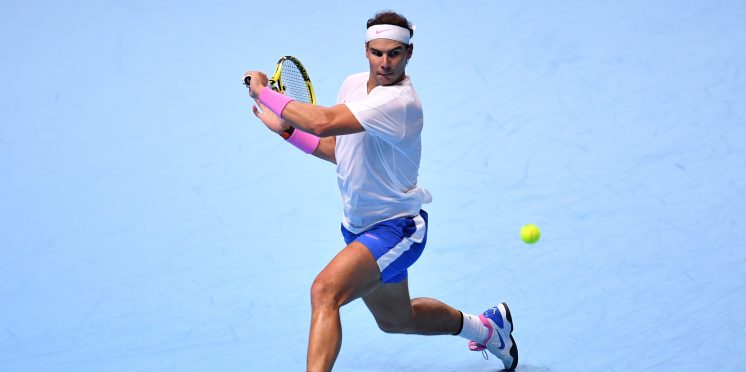 ATP Finals: Nadal wins against Tsitsipas to keep semi-final hopes alive
Rafael Nadal earned a hard-fought victory against Greek sixth seed Stefanos Tsitsipas to give himself a real chance of getting through to the semi-finals.
Like Nadal's last match against Daniil Medvedev, the clash between the two players started off very evenly. The set went into a 6-6 tie break, with no break of serves from either player. Nadal had first served in the tie break, winning the first point.
However, a couple of unforced errors put the Spanish player 4-2 down and on the back foot, facing another serve from Tsitsipas. Although he drew level at 4-4, Tsitsipas took the upper hand once again, winning three consecutive points to take what was a very even opening set.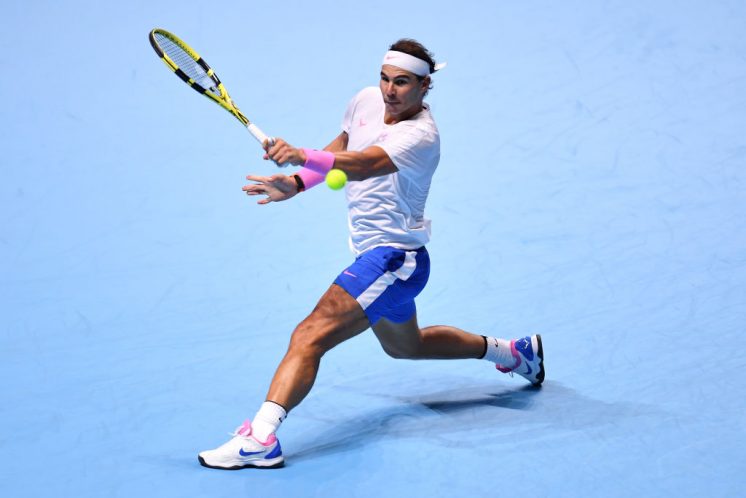 A brilliant forehand return from Tsitsipas' serve, coupled with an uncharacteristic double fault, allowed Nadal to gather the momentum needed to gain two break points in the fifth game. This chance was wasted, which could have been a massive blow for the number one seed, with the set firmly in the balance.
Nadal then started to be more competitive in games where Tsitsipas had the service, taking the seventh game to deuce and having the advantage before wasting the chance once again.
He finally made the breakthrough in the ninth game, winning three consecutive rallies to go 5-4 up, now serving to win the second set and tie up the game. Nadal managed to close the set out to take the match to a third and final deciding set. The world number one needed to win the match to keep his hopes alive in this tournament.
The third set carried a very similar theme as the first two, with both players holding their service and not giving too much away early on. Nadal had two break points once again in the fifth game of the third set, just like the second. Fortunately for Tsitsipas, the chance to break serve was wasted once again.
It looked like the match was heading into a deciding tie break at 5-5, before Nadal broke Tsitsipas to serve for a much-needed win. This win was clinched in the following game. Nadal won 6-7, 6-4, 7-5.
Daniil Medvedev now needs to beat Alexander Zverev for the top seed to advance in the semi-finals to face Swiss veteran Roger Federer.
If Zverev is victorious against the Russian, Nadal will suffer an early exit from the competition. Tsitsipas is already through to the semi-finals after winning his opening two matches.
Other 2019 ATP Nitto Finals results:
Nadal:
Loss vs Alexander Zverev: 2-6, 4-6
Win vs Daniil Medvedev: 6-7, 6-3, 7-6
Tsitsipas:
Win vs Daniil Medvedev: 7-6, 6-4
Win vs Alexander Zverev: 6-3, 6-2
---