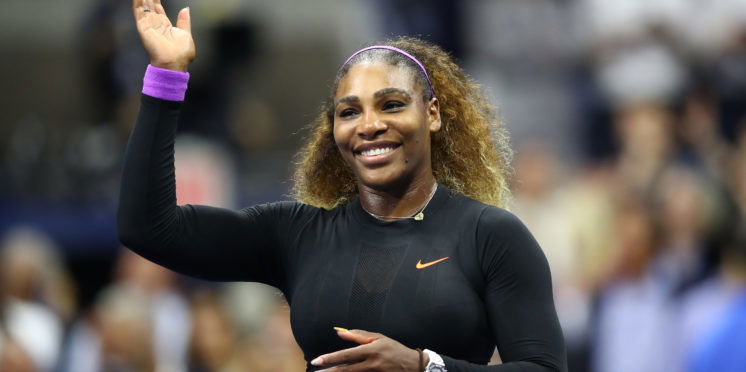 The best moments of Serena Williams' career
Serena Williams is undoubtedly one of the greatest tennis players of all time. The American's contribution to the sport has been unrivalled by anyone else in the modern era. Williams currently boasts an incredible 23 Grand Slam singles titles to her name – with an impressive seven of those won at Wimbledon. There's certainly no doubting that the Michigan-born tennis star is one of the greatest of all time, but she's contributed to more than just tennis. As a strong advocate for women's sport, Williams' success on the court has given her a platform to further promote women's sport. So, as she chases a record-breaking 24th Grand Slam title against Bianca Andreescu in the US Open final on Saturday, we look back at some of Williams' career highlights.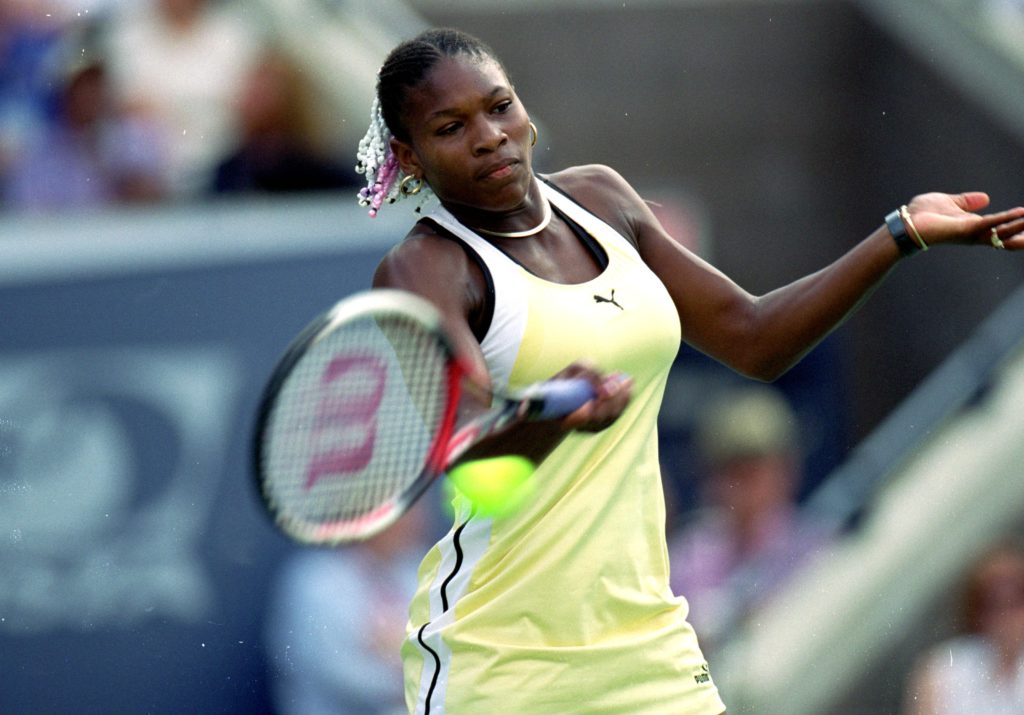 Professional debut aged 14
Williams made her professional debut aged 14, despite her parents wanting her to wait until 16. Although she lost in the first round of the Bell Challenge in Quebec, the teenager then had announced her arrival to professional tennis.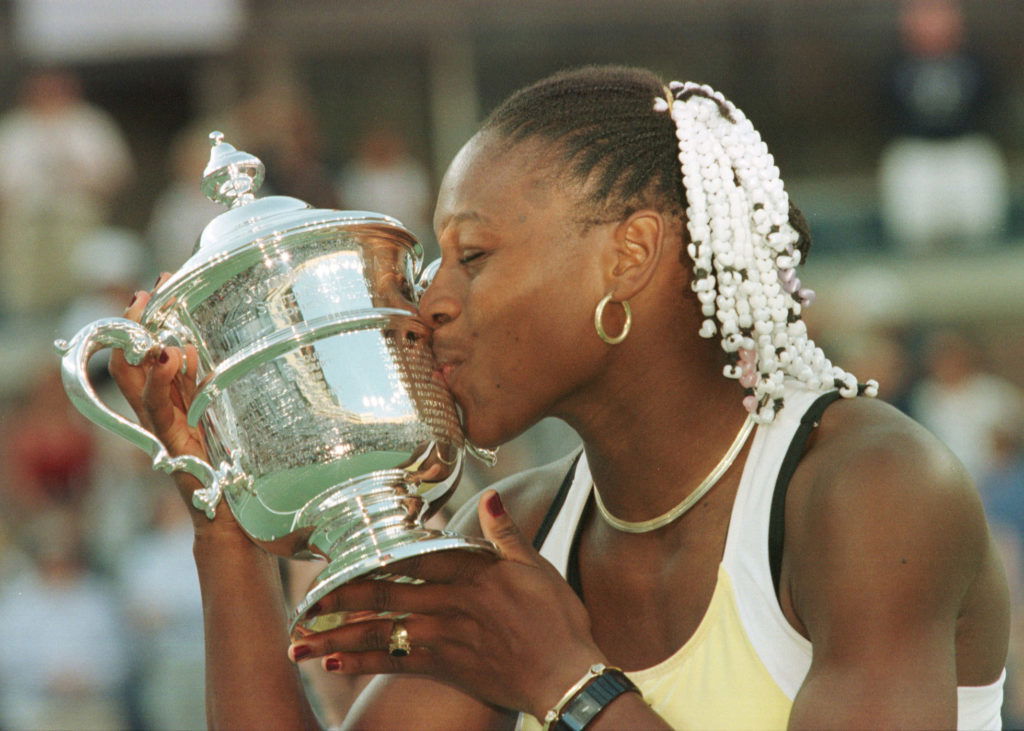 First professional singles title in 1999
Williams won her first singles title in France against Amélie Mauresmo in 1999. It would be the first of 72 WTA titles to date.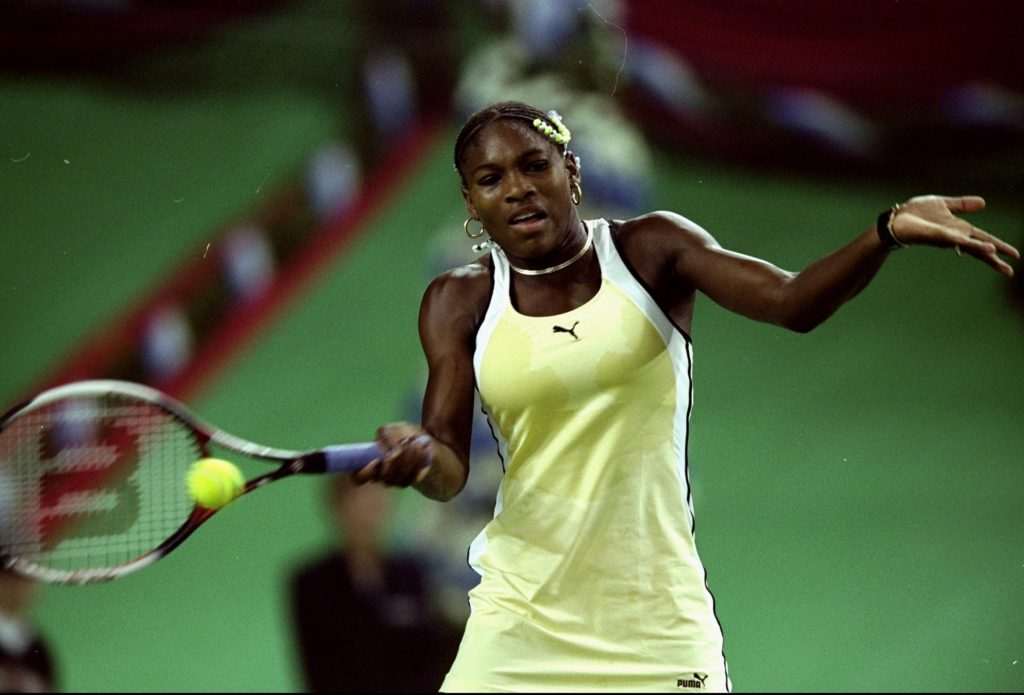 Maiden singles slam in 1999
At the age of 17, Williams defeated the well-established Martin Hingis in the 1999 US Open final.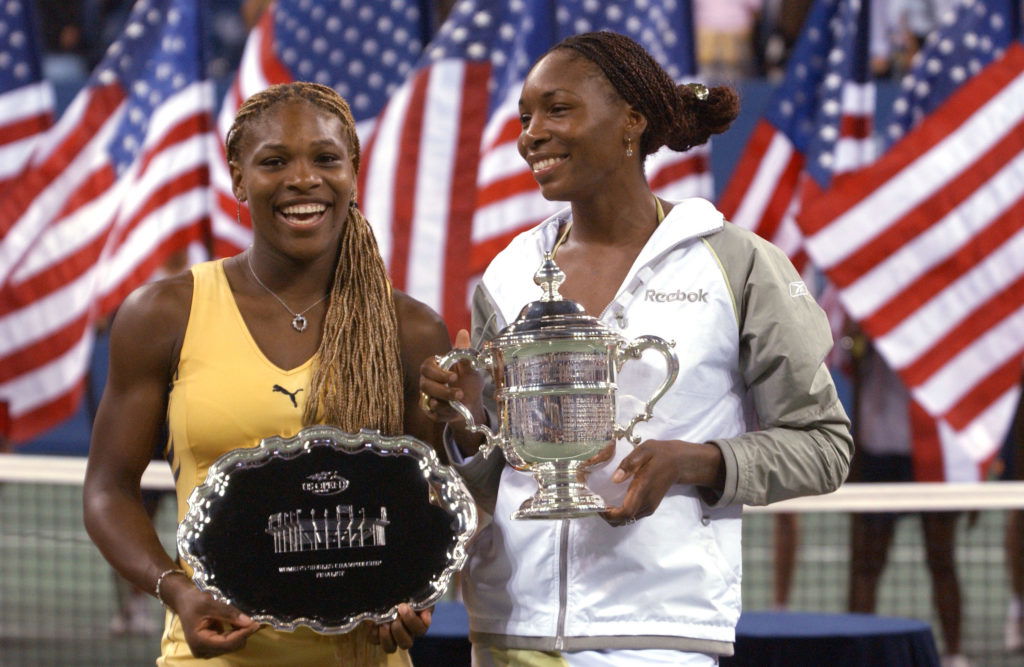 US Open final versus Venus
The 2001 US Open final saw Serena and Venus perform to over 23 million viewers. Despite losing to her older sister (6-2, 6-4), this was an iconic moment in sporting history.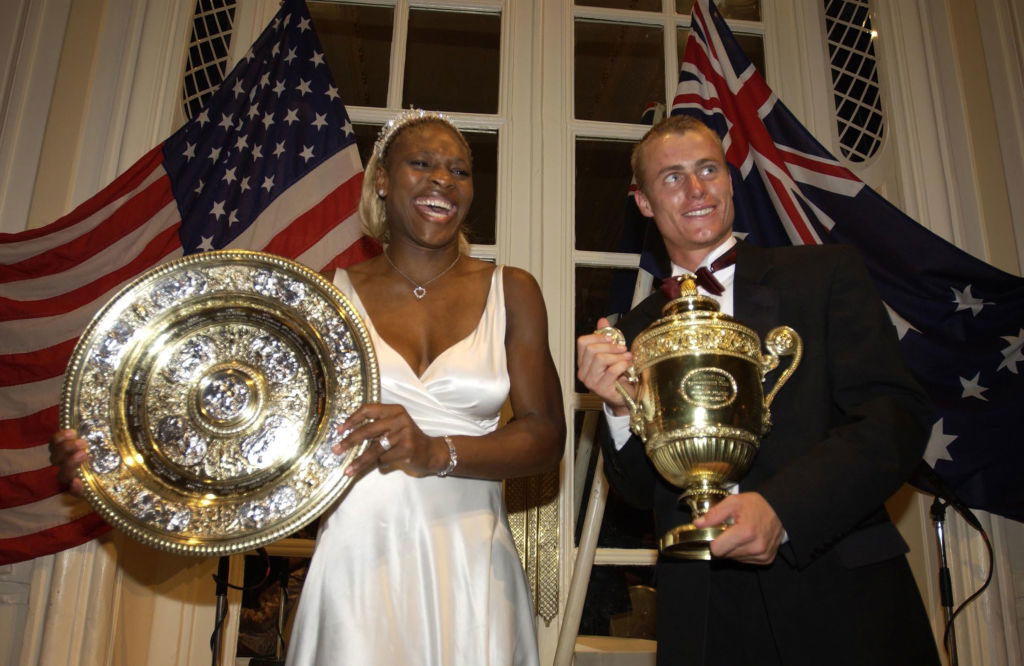 First Wimbledon title in 2002
Facing her older sister again, Serena defeated Venus in straight sets at the All England Tennis Club. She currently holds seven Wimbledon titles.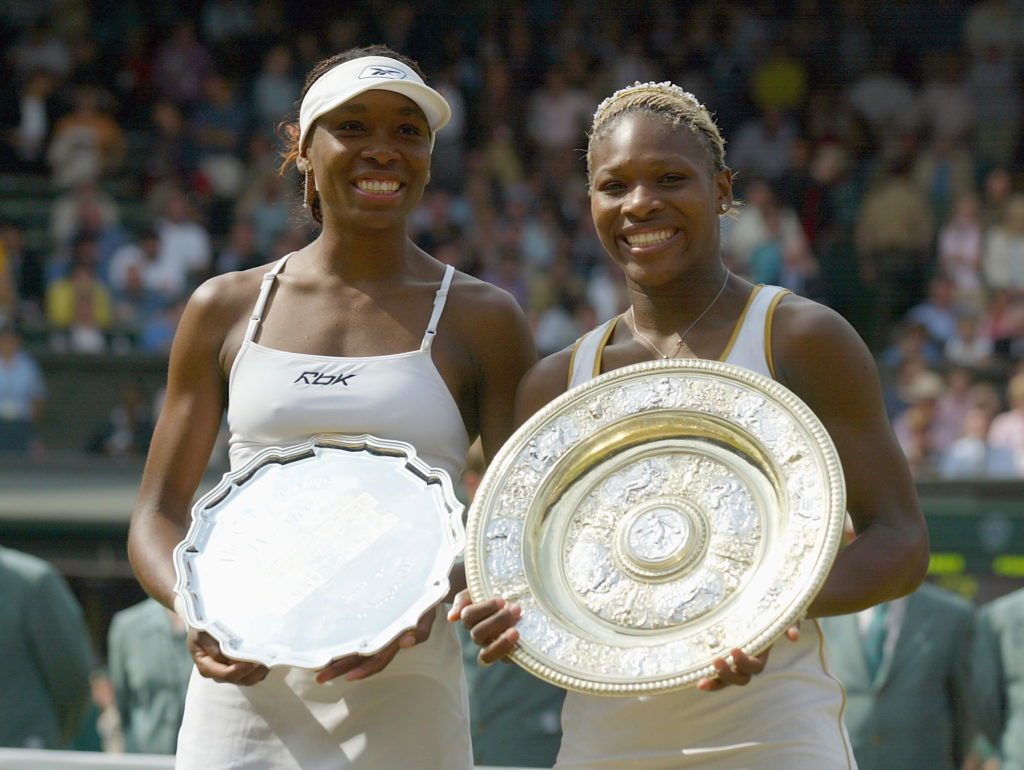 Reaching the summit
2002 saw Williams become world number one for the first time. Her double grand-slam year with a French Open and Wimbledon title saw her take top spot.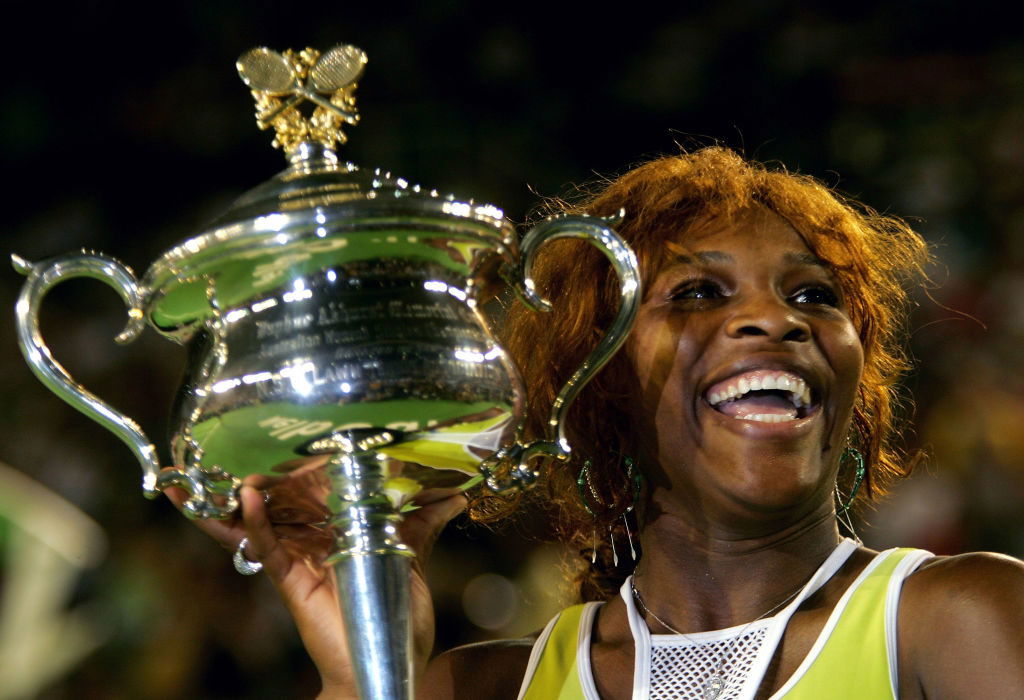 The 'Serena Slam'
After being crowned world number one in 2002, Williams completed the 'Serena Slam' – winning the US Open, Wimbledon and Australian Open all in the same year.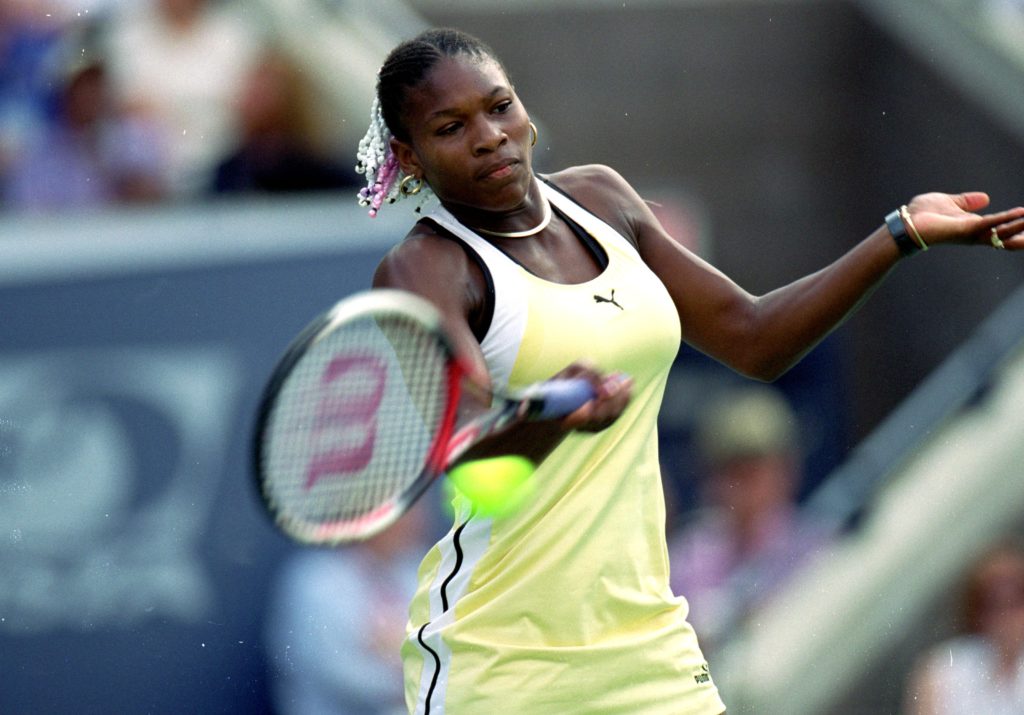 21 straight wins
Throughout 2002 and 2003, Williams won 21 straight matches in the women's singles. That impressive run came to an end in the final of the Family Circle Cup.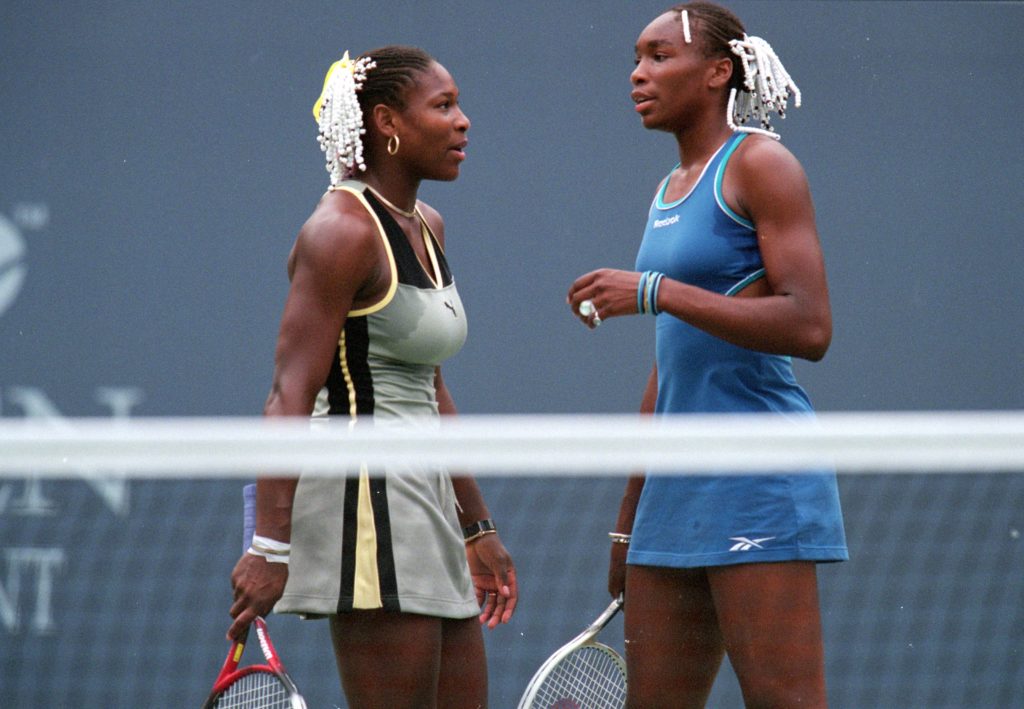 First injury comeback
After eight months off the court due to injury, Williams made an epic return as she won the 2004 NASDAQ-100 Open in Miami. 
Winning against the odds in Australia
Going into the 2007 Australian Open, Williams was ranked 81st in the world. Despite returning from injury, she impressively won the title against Maria Sharapova in the final (6-1, 6-2).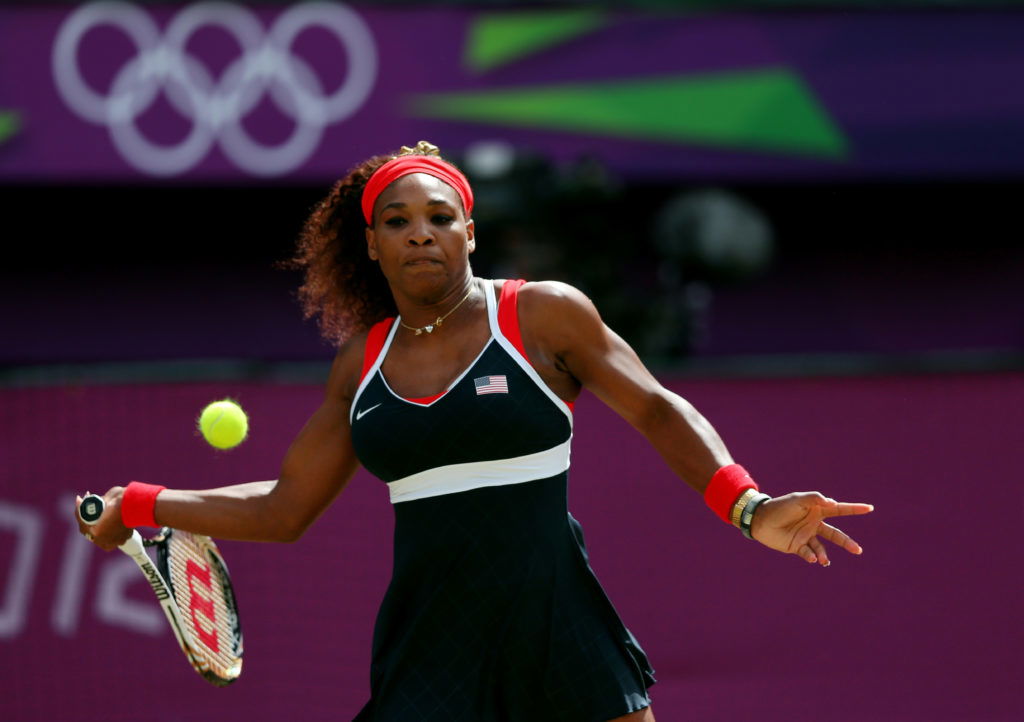 Olympic gold in London
Williams represented USA at the 2012 Olympic games in London, winning the prestigious title at one of her favourite tennis venues – Wimbledon.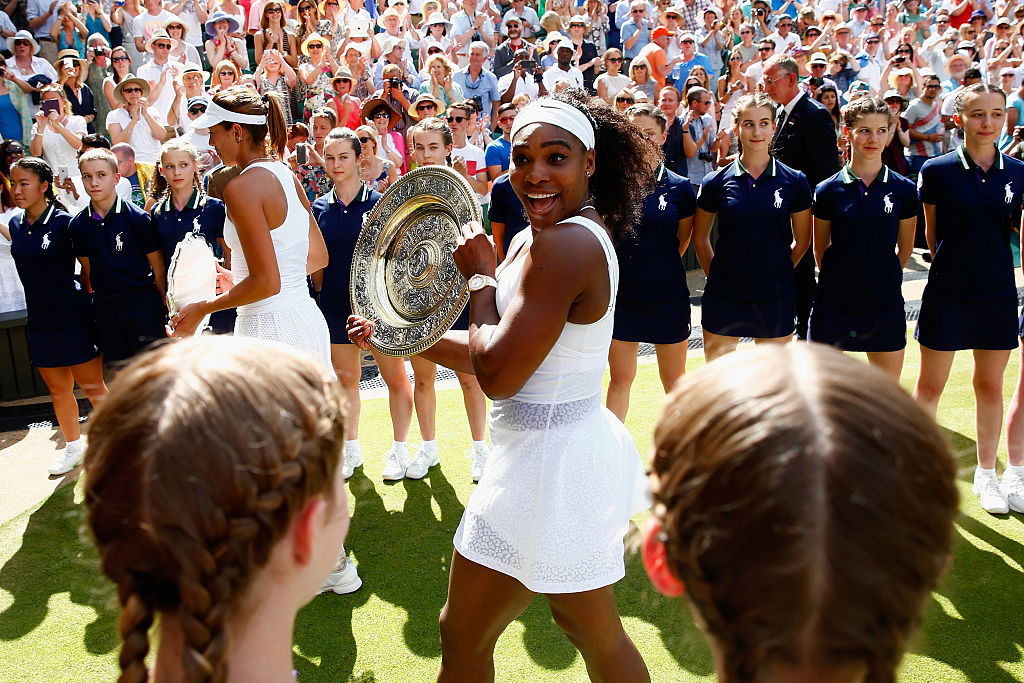 Three 2015 Slams
A straight-sets win in the 2015 Wimbledon final earned Williams a third successive Grand Slam title. There was to be no third 'Serena Slam', though.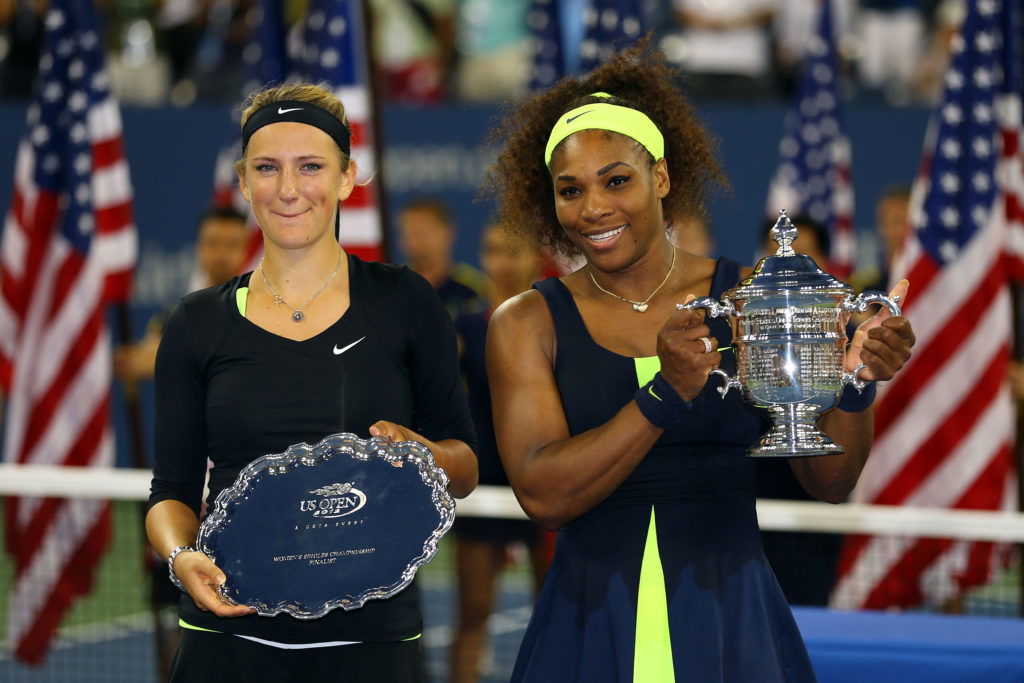 Victoria Azarenka rivalry
Williams has forged a number of iconic rivalries over the years. Her 10-0 Grand Slam record versus Belarusian Victoria Azarenka tells you all you need to know about her will to win.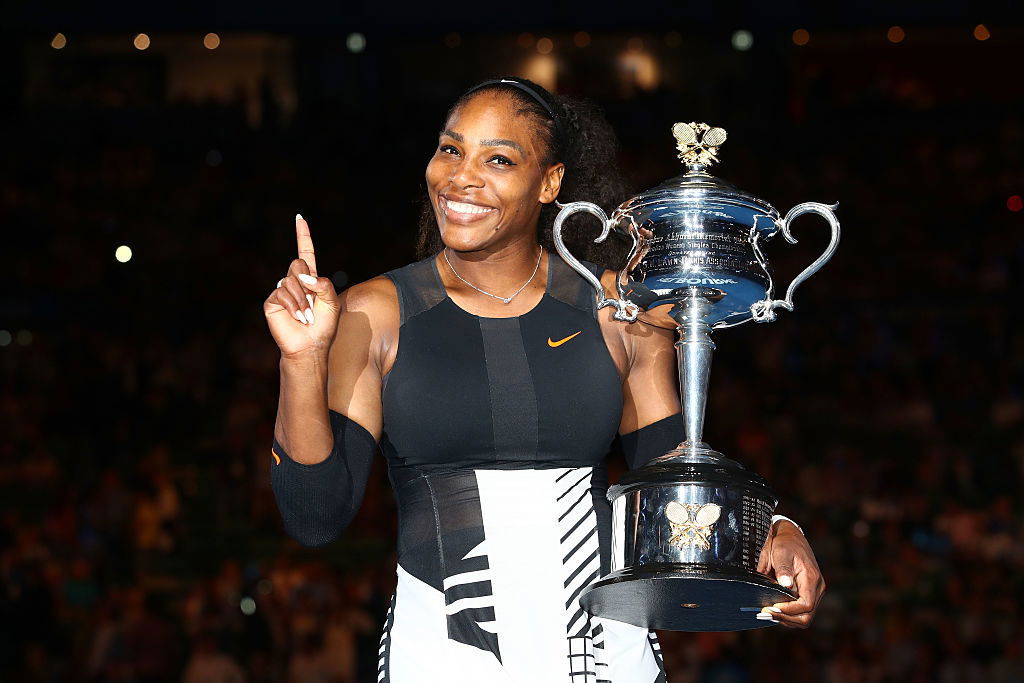 Winning Australian Open eight weeks pregnant
It was 20 weeks into her pregnancy in 2017 that Williams announced she was to give birth. With some quick maths, that made her eight weeks pregnant when she won her seventh Australian Open title.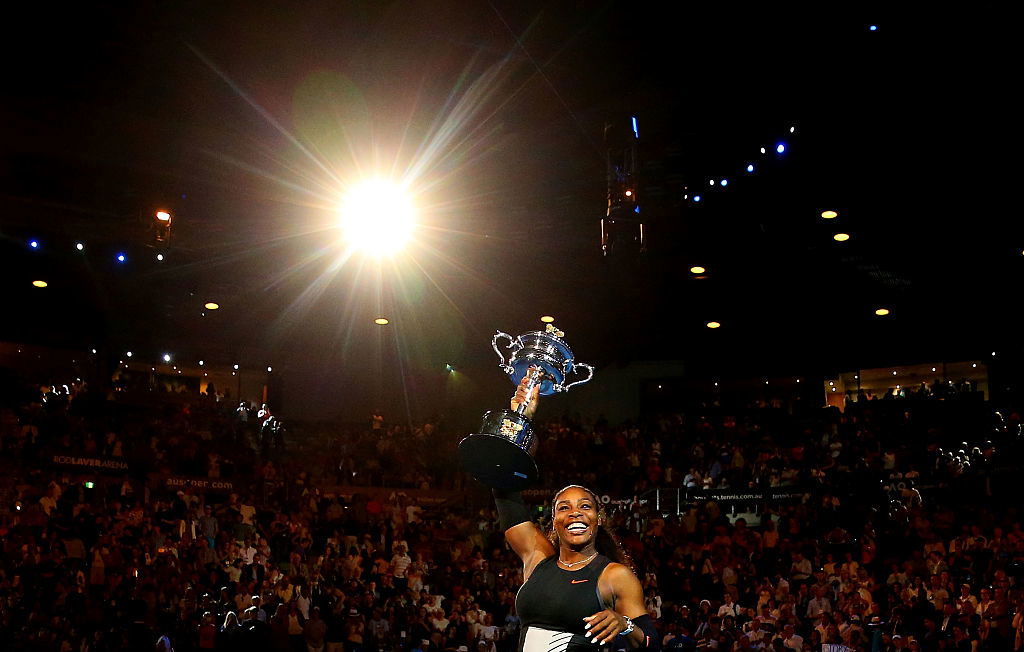 Open-era record
Williams' seventh Australian Open title broke the open-era record for Grand Slam titles – surpassing Steffi Graf's 22 slams.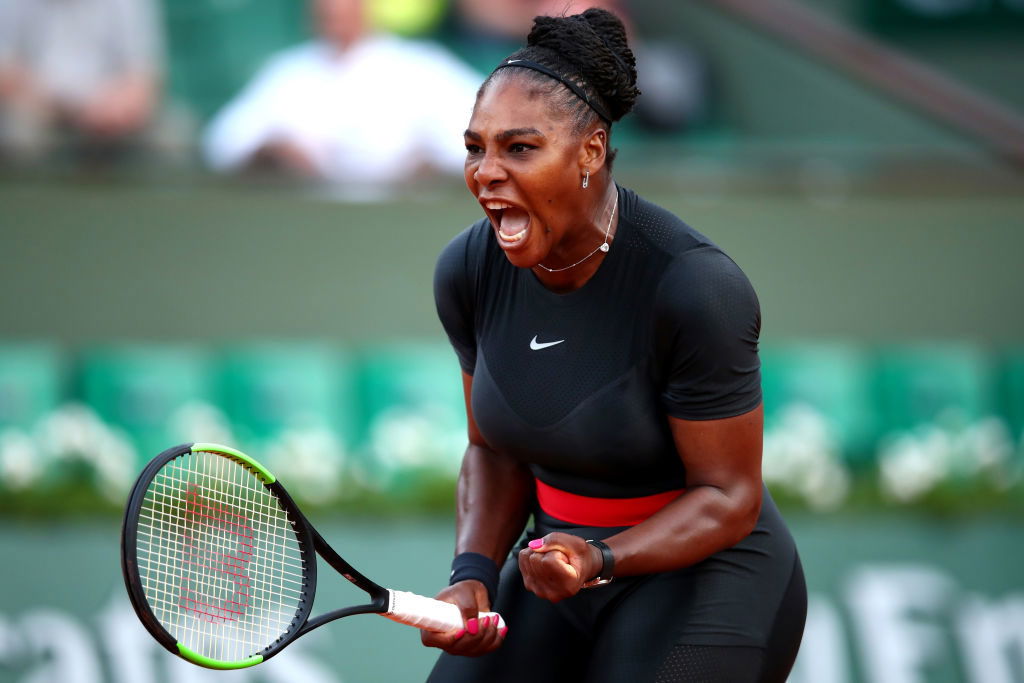 Returning from pregnancy
Coming back from injury is one thing, but returning from giving birth is unprecedented at the top level of professional sport. Williams defied the odds yet again, returning to the court just seven months after giving birth.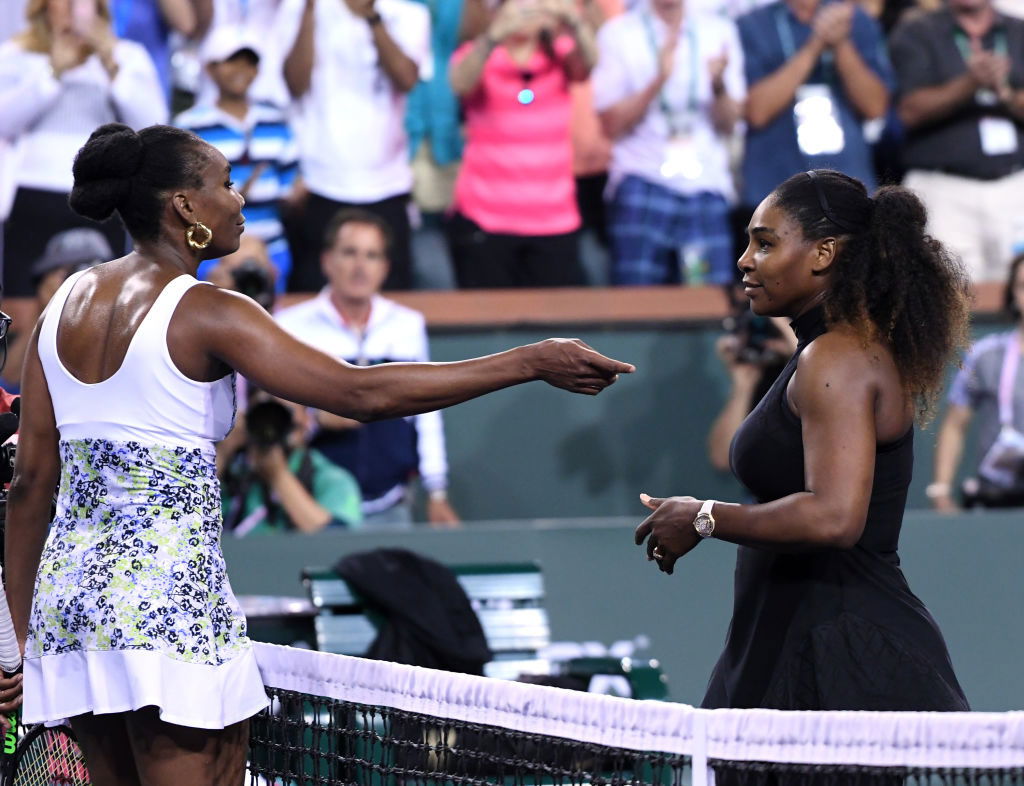 Defeating Venus once again
Serena's return to Wimbledon in 2018 saw a third-round match-up against her older sister. Having fought back hard from maternity leave, Serena would have been delighted to get one over her older sister yet again.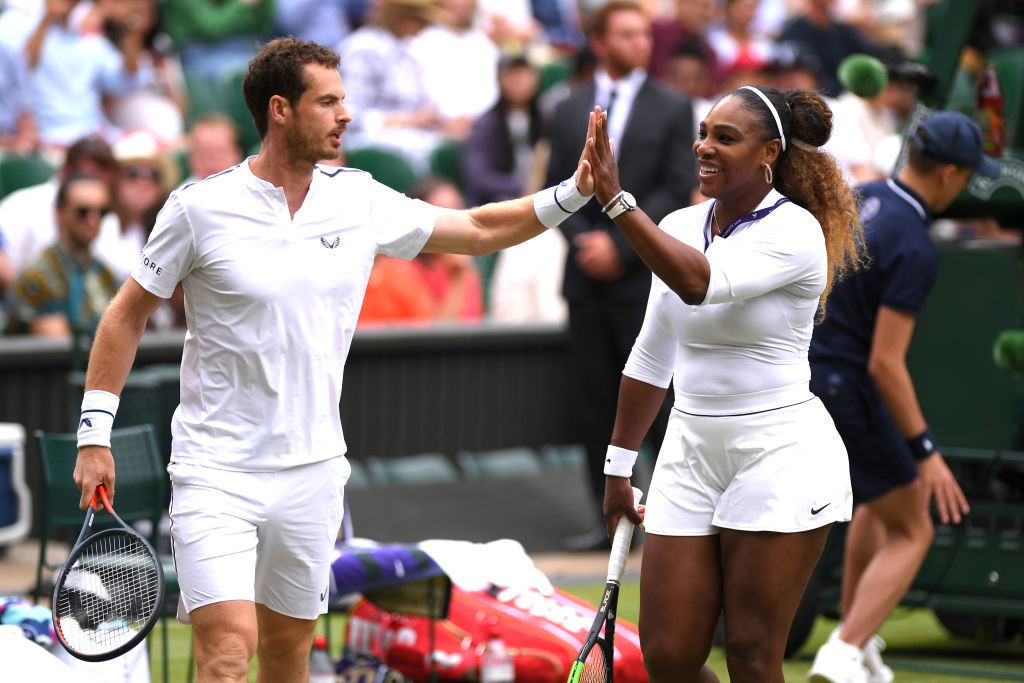 Wimbledon doubles with Andy Murray
Whilst the partnership didn't live up to its full potential on the court – losing in the third round at Wimbledon – Williams' doubles partnership with Murray was a lot of fun. Two of tennis' biggest names combined to give doubles some much-needed coverage.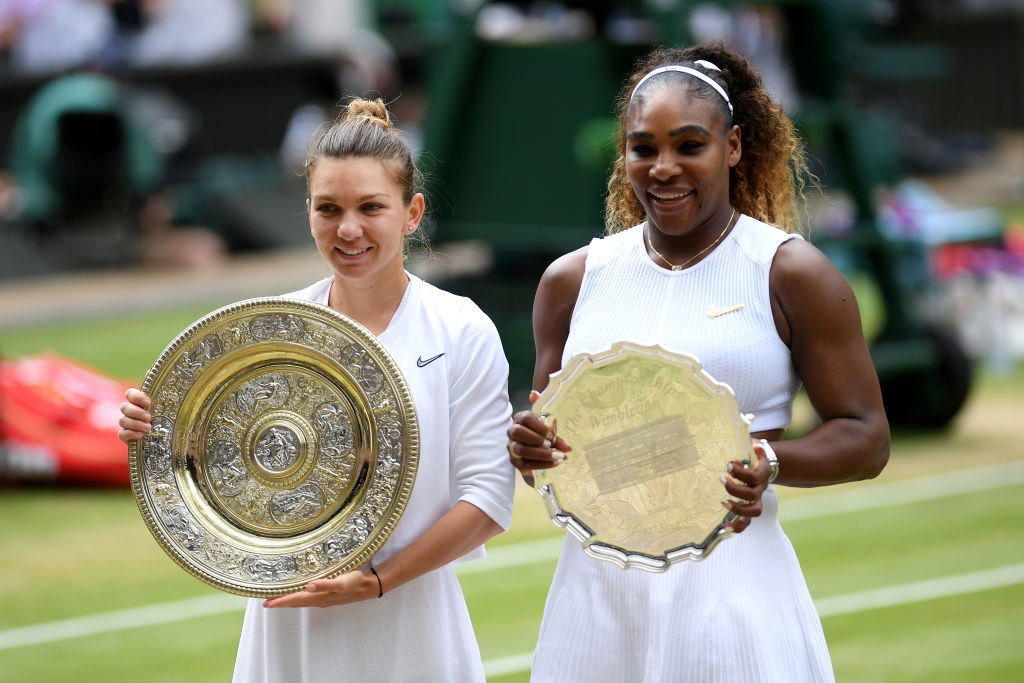 13th consecutive year making a Grand Slam final
2019 saw Williams reach a Grand Slam final for the 13th consecutive year. Her defeat to Simona Halep at Wimbledon came as a surprise, but even getting there was a sign of a true sporting great. 
---