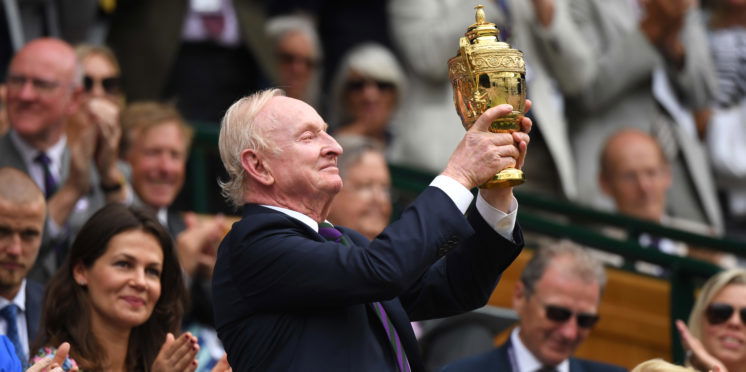 The greatest Wimbledon Men's singles finals of all time
Wimbledon comes to a close today as Novak Djokovic and Roger Federer come face to face on centre court. Heavily tipped as favourites, Djokovic and Federer showed why age is just a number on their way to the final of the tournament. The head-to-head record between the duo has Djokovic slightly ahead at 26-22 in all encounters and their record at Wimbledon tells the same story with Djokovic leading 2-1. Their last meeting saw the Serbian win 7-6 5-7 7-6 in a close semi-final at the Paris Masters. We're all expecting a great game later today, but how will the match stack up against some of the best finals in Wimbledon's long, storied history?  We've taken a look back at some of the best, let's hope Djokovic v Federer can live up to them!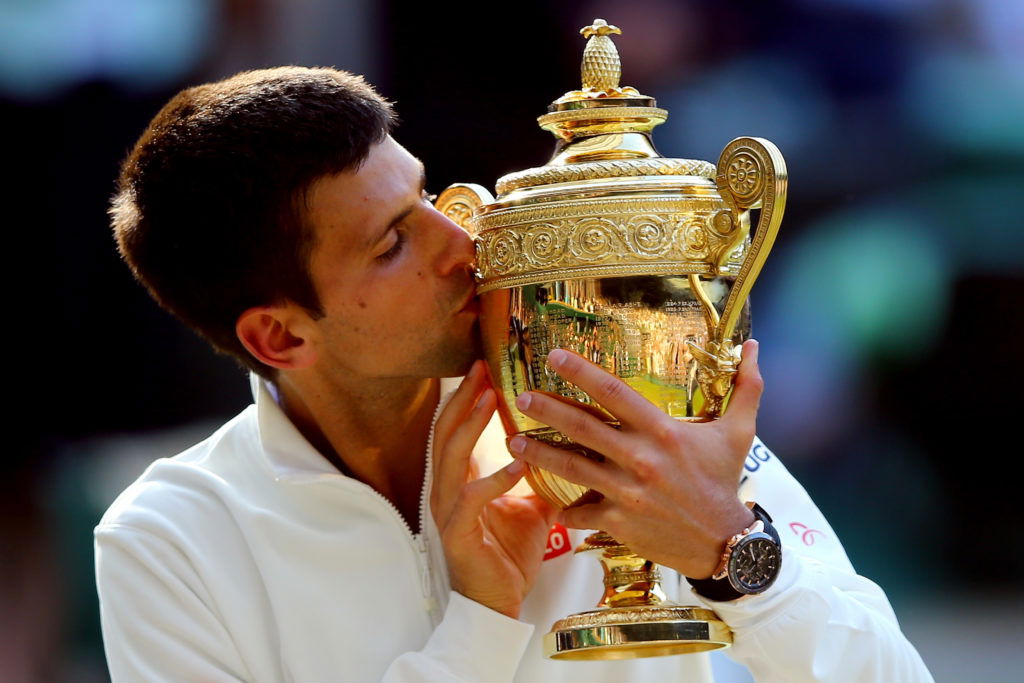 15: Novak Djokovic over Roger Federer (2014)
A preview of today's final, we got the chance to see the magic Djokovic and Federer can create a Wimbledon just five years ago when the two met in a five-set thriller. Federer saved two set points in a first set tiebreaker to win 9-7. Djokovic pulled into the lead with a 6-4 win in the second set before a 7-4 tiebreaker in the third. In the fourth se,t Djokovic streaked in a 5-2 win but Federer showed grit and determination to win five consecutive games and win 7-5. The pait then traded unsuccessful break points deep into the fifth set with Federer eventually faulting on a Championship point to open the door for Djokovic on the second serve. The Serb made no mistake taking control of the rally with Federer putting a backhand into the net to hand Djokovic the title. Let's hope today's contest lives up to this one!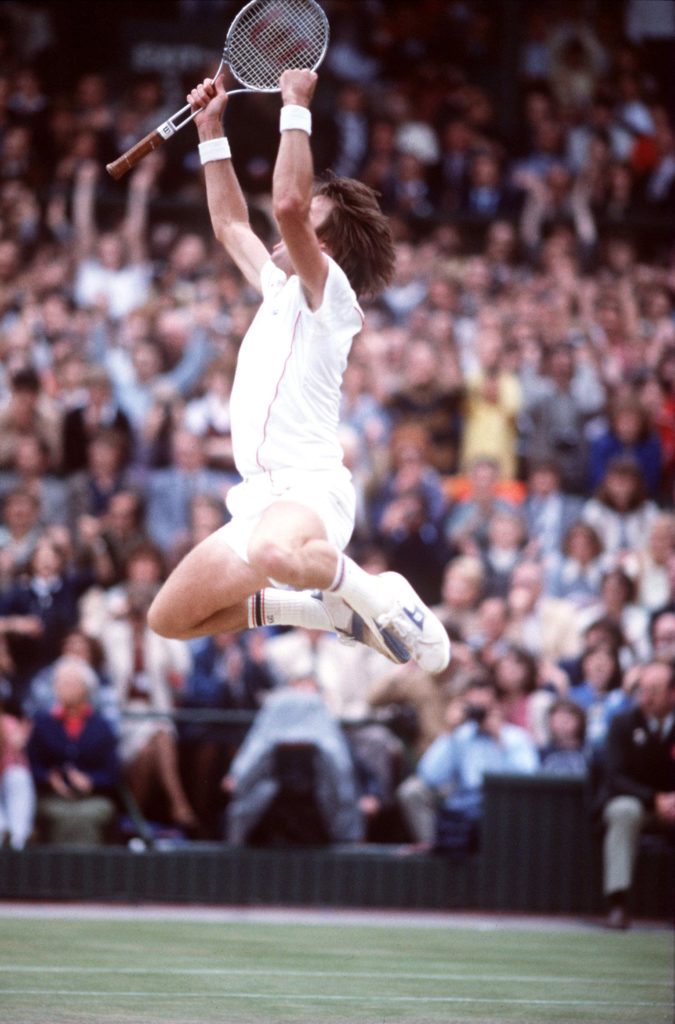 14: Jimmy Connors over John McEnroe (1982)
Falling at the height of American dominance in tennis, this final saw the world numbers one and two pitted off against each other.  It had been four years since Connors had won a Grand Slam and at 30 years of age, he was reaching the twilight of his career. A back and forth contest saw both men win a set 6-3 and win another set in a tiebreaker before Connors won the decisive set 6-4 to win his last ever Wimbledon title.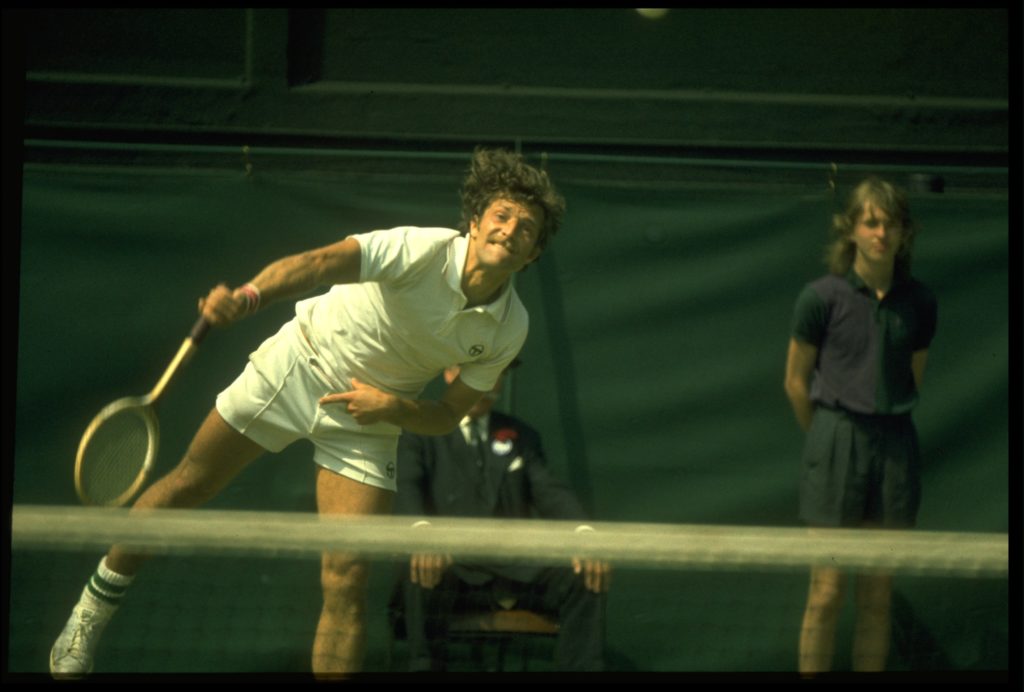 13: Jan Kodes over Alex Metreveli (1973)
The 1973 tournament will be remembered much more for off court controversy than the play on it. Many top players, including reigning champion Stan Smith, boycotted the competition in support of Nikola Pilix who had been suspended by the Yugoslav Tennis Association. But on court, Kodes and Metreveli made history after their second set went to a tiebreak at 8-8, the first time a tiebreak had been utilised in a Wimbledon Men's Singles final. While the match ended up in a routine straight sets win, tiebreakers went on to become a staple part of a good Wimbledon final and this is where it all started.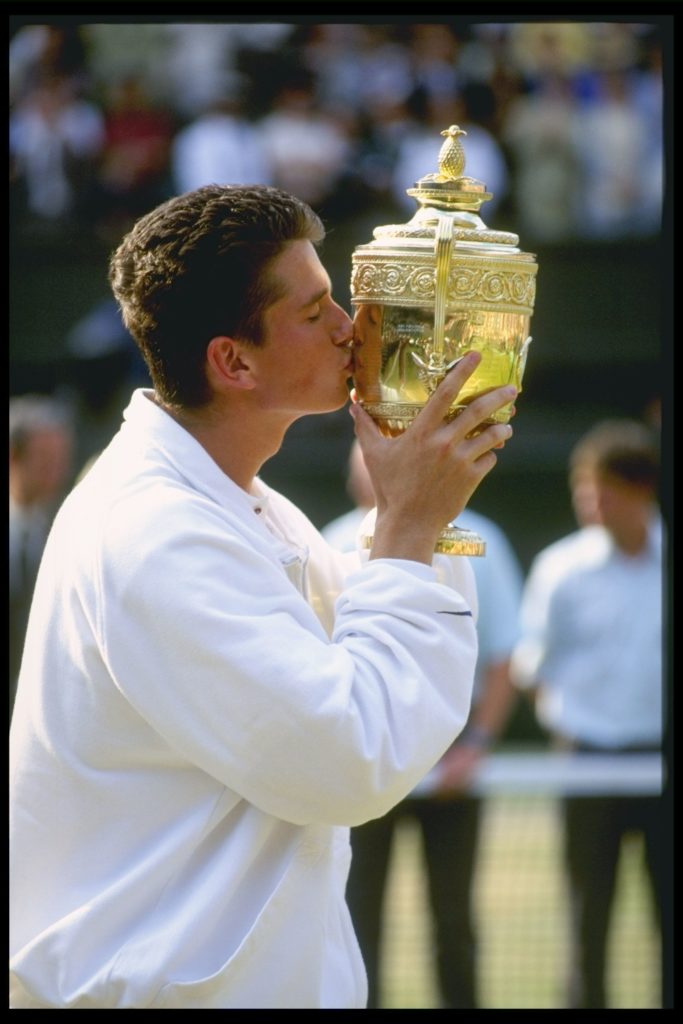 12: Richard Krajicek over MaliVai Washington (1996)
Krajicek's victory was very close to becoming the second by an unseeded player. Initially unseeded, Krajicek was only put into the top 16 after the withdrawal of 7th seed Thomas Muster. Had this not have been the case, 1996 would be the only time two unseeded players have met in the final of Wimbledon in the Open Era. The biggest moment of this tournament came in the quarter final when the eventual winner dealt Pete Sampras his only Wimbledon loss between 1993 and 2000. While it is true to say that this straight sets victory certainly isn't in the top 15 in terms of match quality, it is nice to remember that in this time of dominant champions and outsiders not standing a chance it has not always been the case and it will not always be.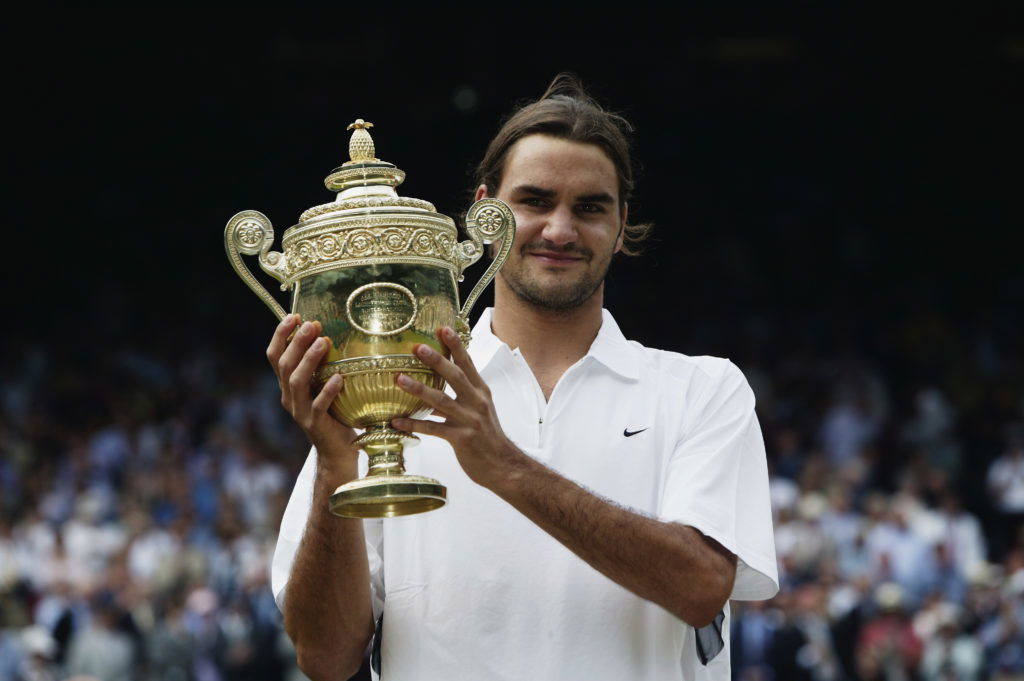 11: Roger Federer over Mark Philippoussis (2003)
If there's one name synonymous with Wimbledon it is Federer. With eight championships, he is the single most successful player at Wimbledon of all-time and the London crowd got their first taste of just how special this Swiss mastermind was when he won his first title back in 2003. Having reached the quarter final in 2001, Federer had not managed to make it beyond the first round in his other three appearances at the competition. A straight sets victory this match does not stand out for the on-court action but for kicking off an era of dominance for Federer.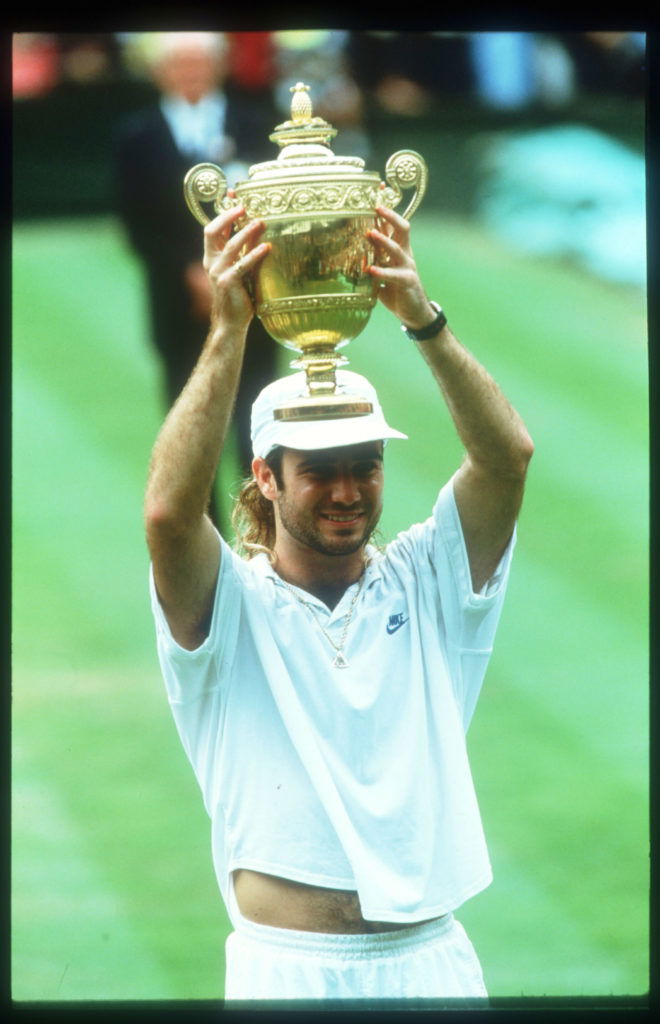 10: Andre Agassi over Goran Ivanisevic (1992)
Andre Agassi's run through the 1992 iteration of Wimbledon is nothing short of spectacular. A five-set thriller in the quarter finals against 4th seed Boris Becker was followed by a straight sets victory over John McEnroe. He was joined in his first Grand Slam final by another first time Wimbledon finalist, Goran Ivanisevic, and the stage was set to crown a first-time winner of the tournament. Ivanisevic took the first set in a 10-8 tie break before Agassi pulled back two sets 6-4 6-4. With victory seemingly on the horizon, Agassi slumped to a disappointing 6-1 loss in the fourth set but was too good for his Croatian opponent in the final set, winning 6-4 as he took his first step to a career Grand Slam.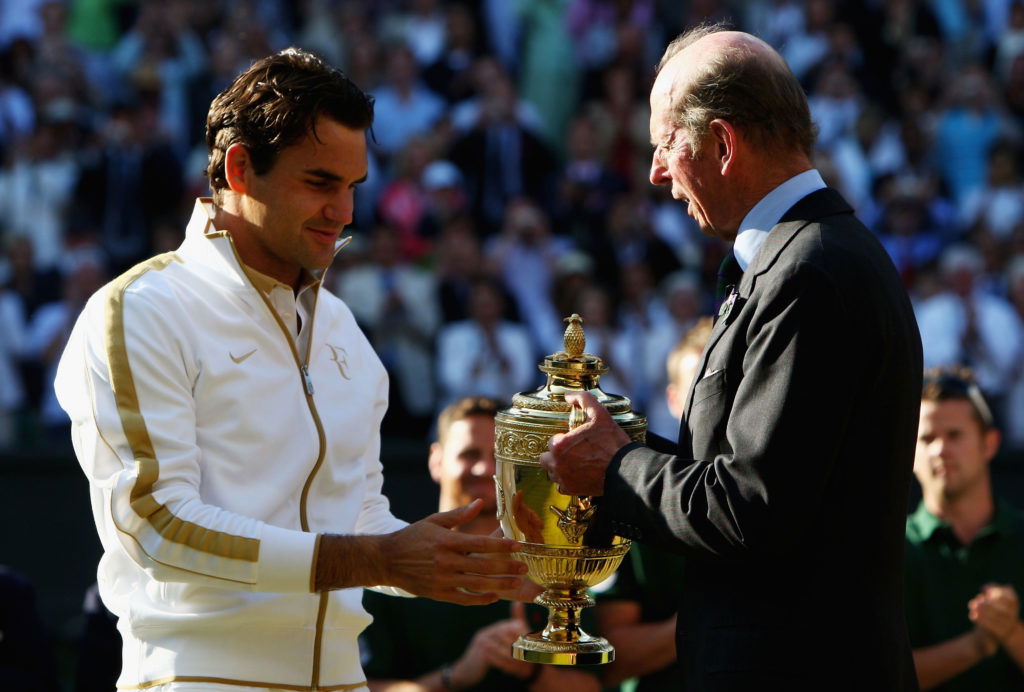 9: Roger Federer over Andy Roddick (2009)
Roger Federer makes his third appearance on the list with his 2009 five set win over American Andy Roddick. What makes this final stand out is how unlucky Roddick was. Known for his trademark ferocious serves, Roddick lost despite only having his serve broken once, that was in the final game of the match. A thrilling last set saw Roddick and Federer trading off service games with Federer finally winning 16-14 in the 95-minute fifth set.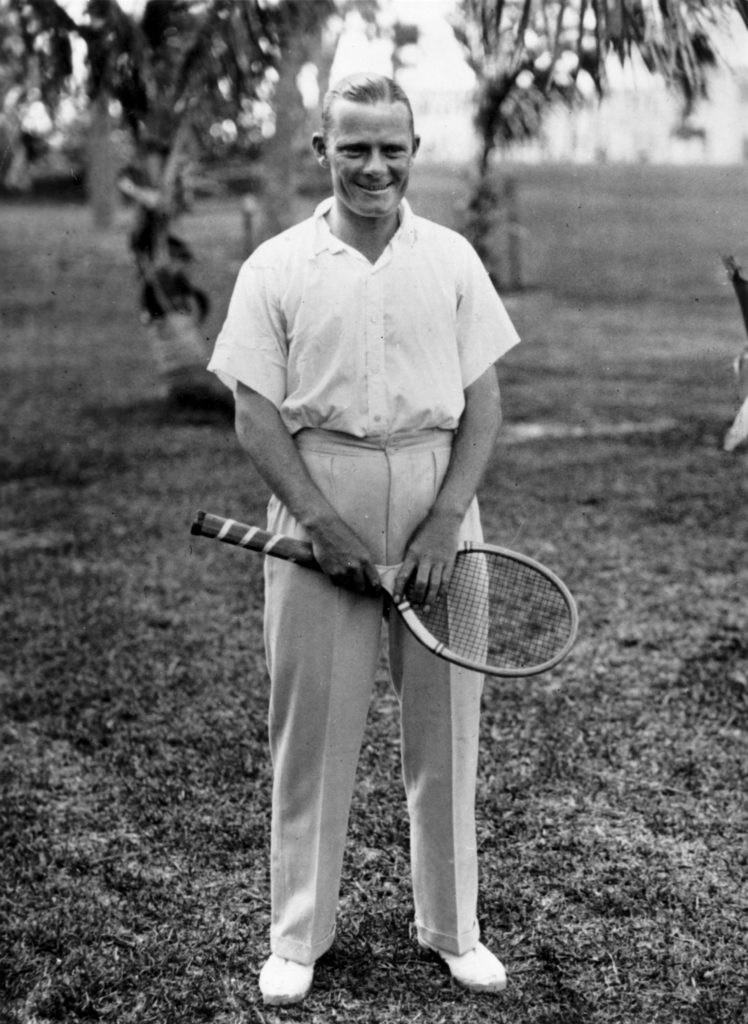 8: Bill Tilden over Brian Norton (1921)
The only Amateur Era final to appear on this list, the victory of Bill Tilden over Brian Norton at Wimbledon's old home of Worple Road, is a perfect example of the British 'stiff upper lip' at the country's most famous tournament. After winning the All-Comers tournament, Norton rushed into a two set lead over Tilden. According to Sports Illustrated, rumours quickly spread that Tilden had thrown the first two sets because he had bet that he would win over Norton after trailing by two sets. In reality, Tilden had been suffering from a fever in the build up to the tournament and had been ordered not to participate. He went on to stroll through the next two sets, dropping only one game, before saving two championship points in the final set and winning 7-5.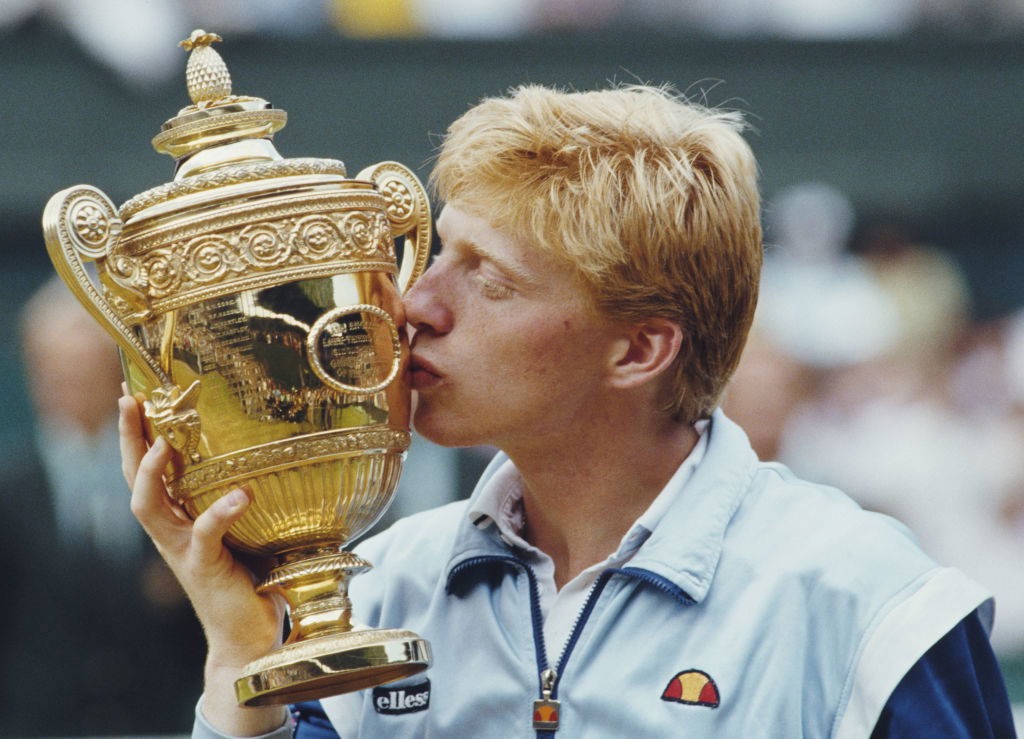 7: Boris Becker over Kevin Curren (1985)
Coco Gauff caught the imagination of the public this year beating Venus Williams, Magdalena Rybarikova and Polona Hercog before losing to eventual champion Simona Halep. All this despite being aged only 15. However, 34 years ago, there was another teenager grabbing headlines from the All England Club as 17-year-old Boris Becker became the youngest Wimbledon Men's singles champion ever. Winning three sets to one, Becker's big service game was too much for his South Africa-born opponent who looked sluggish as the German became the first unseeded player to win the championship at Wimbledon.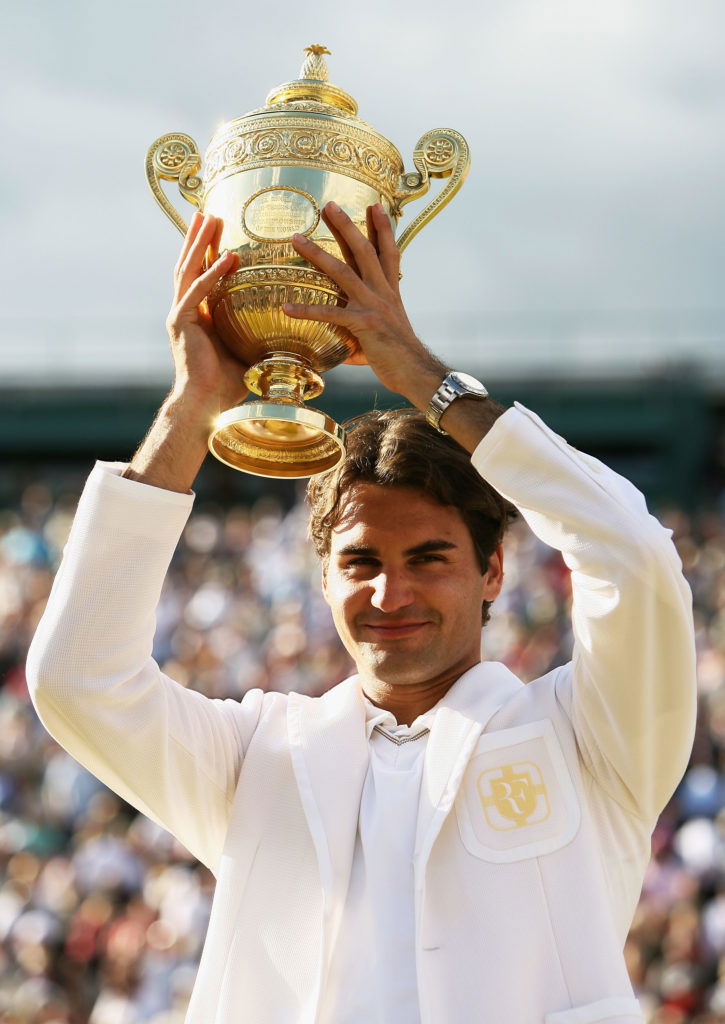 6: Roger Federer over Rafael Nadal (2007)
The rivalry between Federer and Nadal has been well documented and one match that stands out is the epic put on between the two in the 2007 final. Federer won the first and third sets in tiebreaks with a dramatic moment in the first when his set winning point was overturned by Hawkeye while the now as-standard technology was still in its infancy. Nadal won the second set 6-4 and powered through the fourth set 6-2 but by this point ,Federer had become a Wimbledon expert and dominated the final set 6-2 to equal Bjorn Borg's record of five consecutive Wimbledon championships.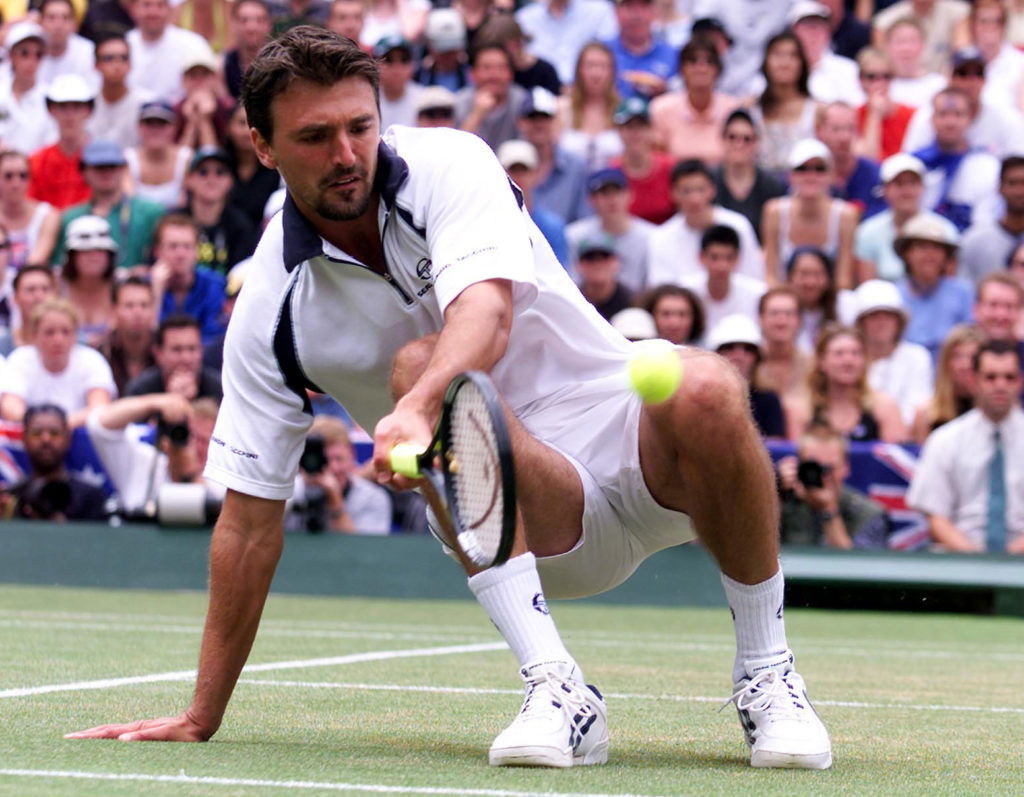 5: Goran Ivanisevic over Patrick Rafter (2001)
Goran Ivanisevic placed himself into the history books when he became the first ever wildcard to win a Grand Slam title. Ranked 125th in the world before the tournament, the Croatian had shocked everyone by beating 4th seed Marat Safin and 6th seed Tim Henman to set up a match with Rafter in the final. A back and forth clash ensued with the two trading off two sets each until the deciding fifth. A nail-biting final set eventually went Ivanisevic's way as he won 9-7 to pull off one of the biggest upsets in tennis history.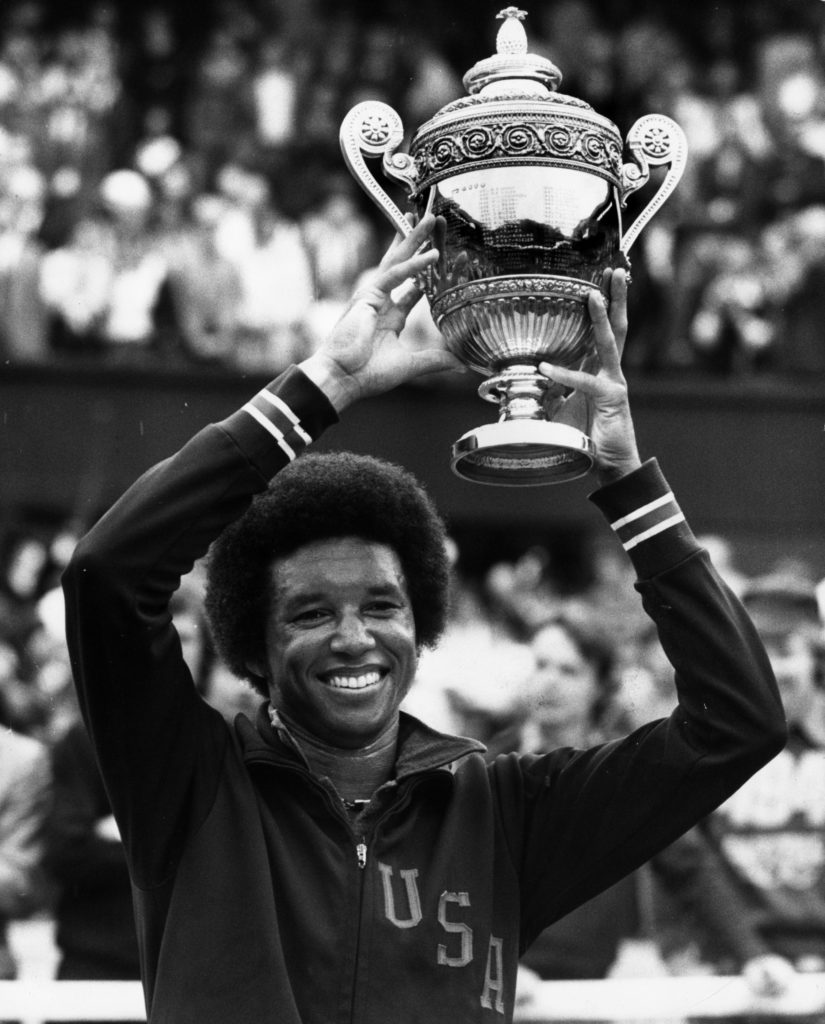 4: Arthur Ashe over Jimmy Connors (1975)
If there's one thing that every sports fan loves, it is an underdog story and Arthur Ashe's 1975 win over fellow countryman Jimmy Connors is up there with the best of them. A feud had built between the two after Connors had opted not to play for the USA's Davis Cup team and instead compete in a lucrative exhibition match against Rod Laver in Las Vegas. For this slight, Ashe had called Connors "seemingly unpatriotic". This narrative only grew stronger when Ashe appeared for the final wearing his Davis Cup tracksuit. Connors was the heavy favourite, his fast paced, aggressive style had seen him breeze into the final but for every piece of power Connors threw at Ashe, the eventual winner threw something back with precision, constantly taking the pace out of Connors' shots and disrupting his rhythm. To call it a tactical masterclass would be an understatement. Ashe upset all the odds that day on his way to becoming the first black man to win a Wimbledon singles title.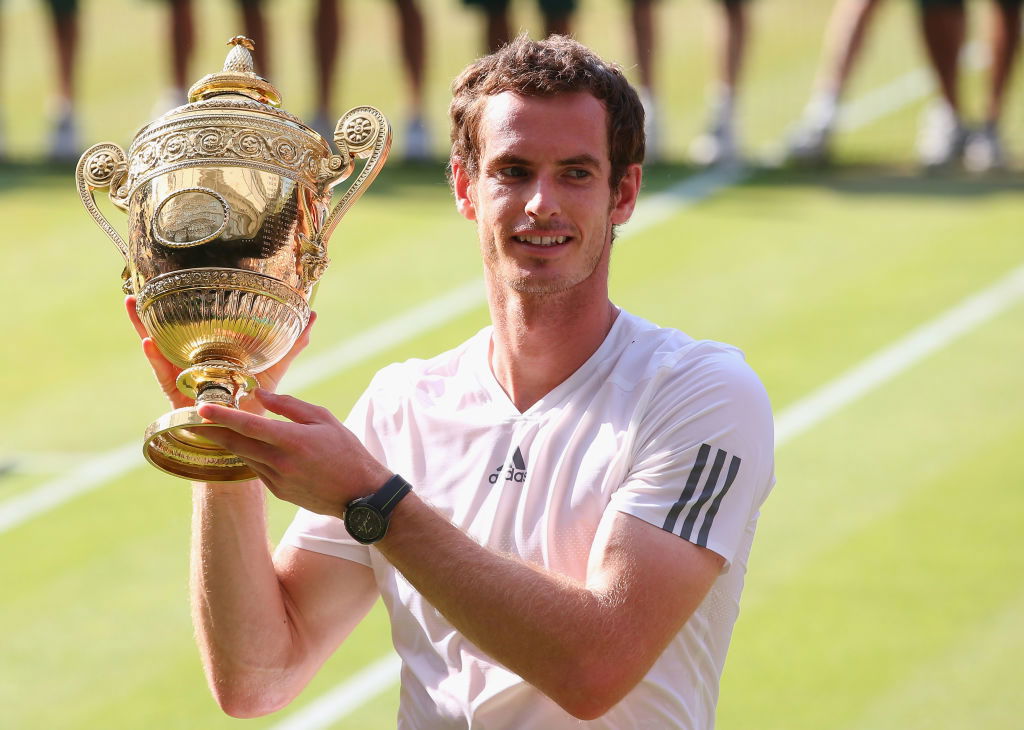 3: Andy Murray over Novak Djokovic (2013)
Despite a fairly run of the mill match on the court, it was those in the stands on 7th July 2013 that made Andy Murray's first Wimbledon championship stand out. Having waited 77 years for a British winner of Wimbledon, it was clear from the very start who the crowd on Centre Court were supporting. Memorable moments from the match include Murray fighting back from 4-1 down in the second set and the ecstatic roar when Djokovic struck the net to hand Murray the championship. Murray may have gone on to win the competition a second time in 2016 but for sheer atmosphere, 2013 will be a day Murray, or any fan watching, will never forget.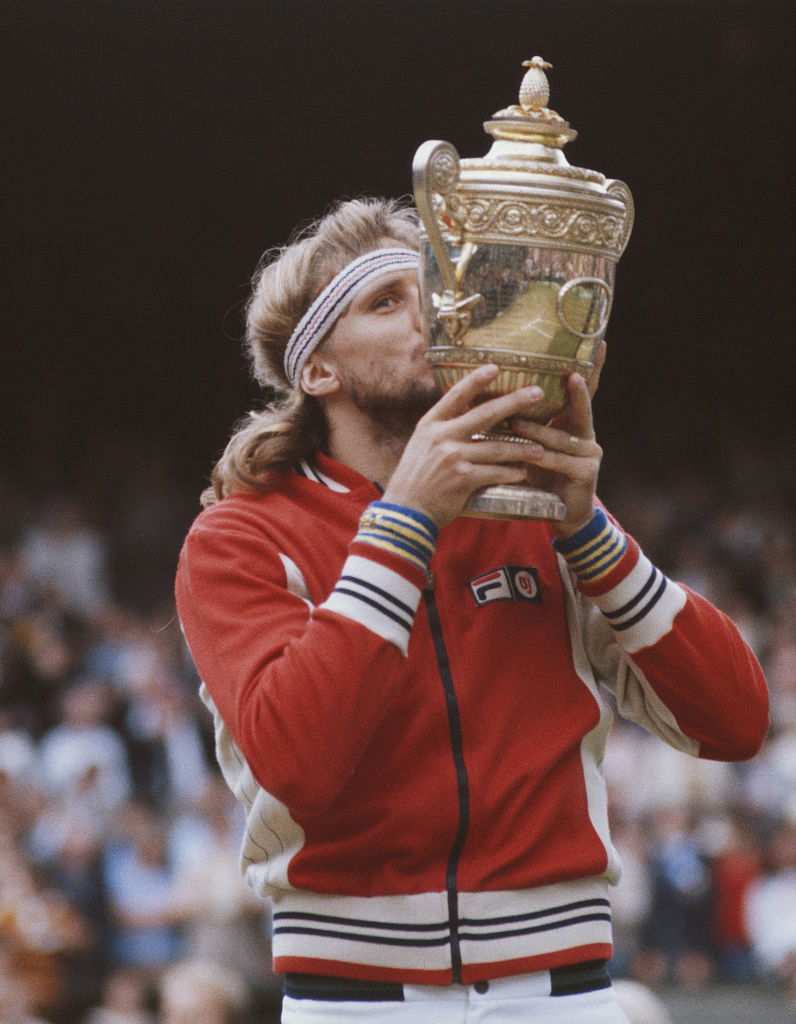 2: Bjorn Borg over John McEnroe (1980)
For a long time, this was considered the greatest match in tennis history. Borg's victory over McEnroe was not only a wildly entertaining match but a complete clash of styles. Borg was a master of the baseline. A cold, calm and collected individual whose best ability was to keep his head under pressure. McEnroe was the polar opposite. A fiery, serve and volley player who thought it was him against the world. Chalk and cheese. McEnroe powered ahead in the first set, winning 6-1 before Borg claimed the second and third sets but it is the fourth set that will live long in the memory. In an impressive 20-minute tiebreak, McEnroe saved five championship points before winning 18-16 to take the game to a final, deciding set. McEnroe's luck wore off though as he was unable to break Borg's serve and the Swede won the final set 8-6.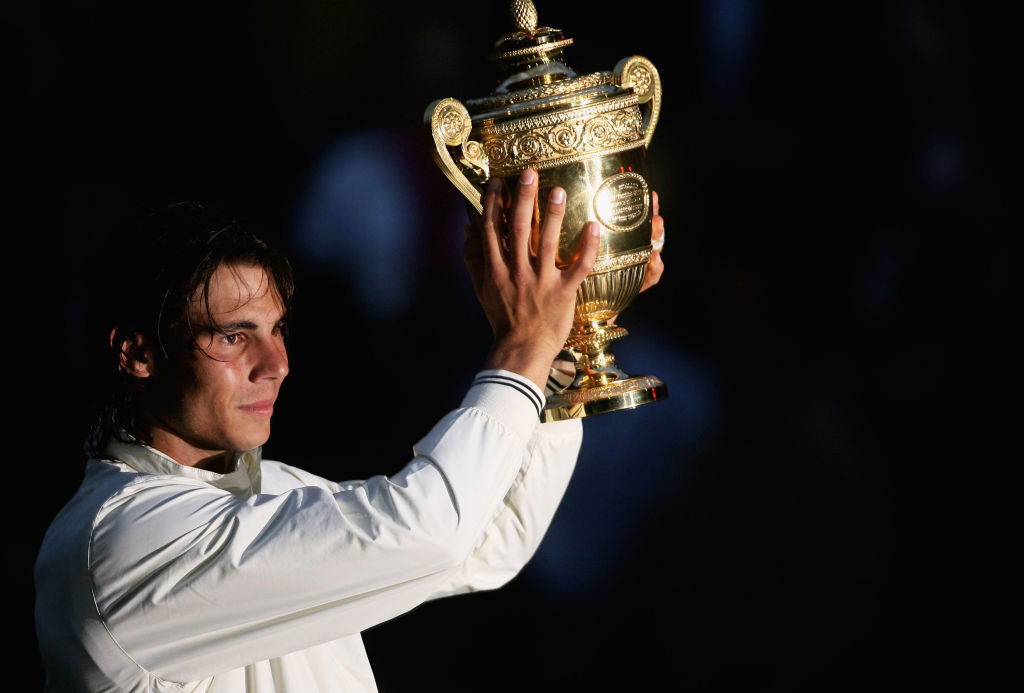 1: Rafael Nadal over Roger Federer (2008)
A match described by three-time Wimbledon champion John McEnroe as "The greatest match I've ever seen" and seen by many as the pinnacle of the storied Nadal/Federer rivalry. Having lost to Federer in the final the year before, Nadal stormed into a two-set lead before a weather break kept the two in the locker room for a significant amount of time. Following the break, Federer fought back winning the next two sets in tiebreaks, including coming back from 5-2 down in the fourth set tiebreak. A second rain delay kept play off for another 30 minutes before the two returned to Centre Court for the final set, where Nadal finally broke Federer's serve in the 15th game of the set before serving to win 9-7. At 4 hours and 48 minutes, it remains the longest singles final in Wimbledon history. Remarkably, the two players didn't face off at Wimbledon for ten years until last Friday's semi-final.
---